Port Truck Battle Drives Off Costco
Friday, September 15, 2017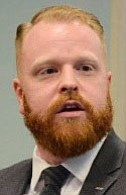 A labor dispute over the classification of truck drivers who shuttle goods to and from the ports of Los Angeles and Long Beach has caused at least one local company to lose a Fortune 500 client.
Carson-based Pacific 9 Transportation Inc. no longer counts Costco Wholesale Corp. as a customer as of late August. Alan Ta, chief operating officer of Pacific 9, declined to give specifics but confirmed that Costco is no longer a client.
Costco declined to comment.
The retail giant is the first known to have taken action after a push in early August by four Democratic U.S. senators, including Dianne Feinstein and Kamala Harris of California, who wrote a letter questioning Costco and 15 other retailers about "mistreatment of workers" in their supply chains.
"Port trucking companies' brazen disregard for federal transportation safety standards and workers' safety and rights is shameful," the senators wrote.
They called on the retailers – a roster that also includes Wal-Mart Stores Inc., Target Corp. and Amazon.com Inc. – to take a more active role in ensuring that they weren't complicit in what the legislators characterized as poor treatment of port truckers.
The heart of the issue is the classification of the truck drivers as independent contractors instead of employees.
A USA Today investigation this summer reported that many port trucking companies in Southern California require independent contractors to finance their own trucks through company-sponsored lease-to-own programs. The drivers have additional expenses including fuel, repairs and maintenance, that together result in money-losing operations for some. Some independent contractors are fighting for employee status, which would spare them these costs.
The labor strife and national news coverage has rattled some trucking companies, but the Costco defection hasn't caused alarm yet for businesses.
"I haven't heard a whole lot of fallout and I don't know the exact circumstance of why Costco decided to stop doing business with Pac 9," said Weston LaBar, executive director of the Harbor Trucking Association in Long Beach, a coalition of West Coast companies. "The independent contract driver model isn't new; it's been occurring for decades. What was new in that USA Today article was the very public call out of customers who contracted with trucking companies to move their goods."
Ripple effect
The L.A. and Long Beach ports have some 12,000 truck drivers, 10,000 of whom are estimated to be independent operators, according to research by David Bensman, a professor at the School of Management and Labor Relations at Rutgers University in New Brunswick, N.J. The drivers are integral to the local port supply chain, which handles $450 billion in cargo shuttled to and from both the sister facilities annually.
Independent contractors have waged 15 strikes in the last four years over employee status and rights. One of the companies that faces mounting labor cases is Pacific 9, which has been sued by 38 independent drivers who worked for the company.
Pacific 9 filed for bankruptcy protection shortly after a December 2015 court ruling awarded workers $7 million in back pay and penalties. The company remains in bankruptcy and it's unclear how the loss of the Costco contract will impact efforts to emerge from insolvency.
Separate from the bankruptcy, Pacific 9 said it is attempting to change its labor practices. Since the spring of last year, the company has reclassified some of the drivers as employees.
"Pacific 9 (has) made significant changes that have been underway since the spring of 2016 in its transition to an employee-driver model," Pacific 9's Ta said via email. "Additionally, drivers who have filed claims against Pacific 9 in the past have now become our strongest advocates for this change."
Julie Gutman Dickinson, an attorney with Glendale law firm Bush Gottlieb who represents Teamsters Union Local 848, which organizes the drivers, said that it is unfortunate Pacific 9 lost a major customer since it is one of the few trucking companies that hired drivers as employees.
"Over the past six months or so, Pacific 9 had started to properly classify the truck drivers as employees," she said.
Pacific 9 declined to comment on how many employees it had and if it still uses independent contractor model.
"What's essential here is that freight owners like Costco need to be more accountable in the movement of their goods and actively enforce a code of conduct throughout its supply chain," Dickinson said.
But Rutger's Bensman said there is a larger problem at hand: The prices retailers set has rippling effects in its supply chain.
"Retailers who dominate freight movement … force the trucking companies to set rates so low that they can only be profitable for the trucking companies if they impose low wages and terrible working conditions on the drivers," he said in an email. "There can be no resolution to the labor problems at the ports until the large retailers are forced to pay a rate that allows the companies to act as lawful employers."
For reprint and licensing requests for this article, CLICK HERE.