Phelps Agency Founder Joe Phelps Stepping Down as CEO
Friday, September 8, 2017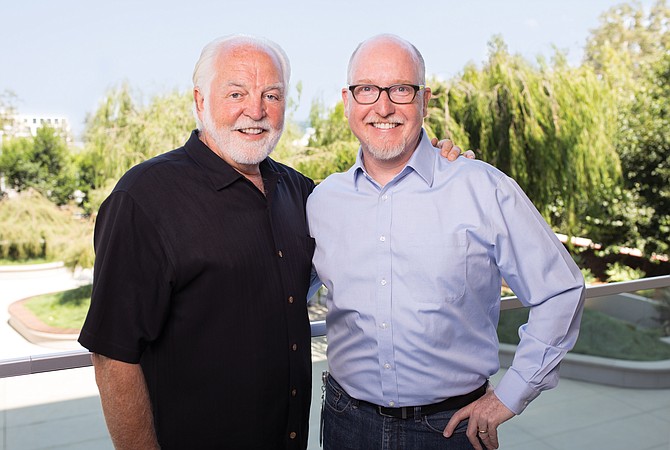 Phelps marketing agency founder Joe Phelps is stepping down as chief executive, moving to the chairman's seat after 36 years at the helm.
The Playa Vista-based integrated marketing communications firm has named Ed Chambliss, who has been Phelps president since 2015, as the company's new chief.
Joe Phelps, an innovator in integrated marketing communications by abolishing traditional agency departments and replacing them with cross-functional, self-directed teams, said the timing is right for new leadership.
"The business operates at hyper-speed today," he said in an e-mail. "Clients need to communicate on so many more channels that they'll get drowned out if they don't bring it all together and speak as one brand voice. Whereas we used to have to sell them on it, they're now realizing the necessity and power of integrated communications on their own."
Chambliss joined Phelps 17 years ago, beginning his career as a copywriter for BBDO Worldwide Inc. advertising firm headquartered in New York, and then heading the copywriting department at the Portfolio Center in Atlanta. As president, Chambliss has led a re-orientation of the agency with a focus on digital expansion.
Along with serving as chairman of the agency's board of directors, Phelps plans to spend time developing his nonprofit, the Getting Better Foundation, founded in 2016 with the stated goal of promoting social progress by shining a light on truth. Toward that end, the foundation seeks to become a resource for accurate social statistics.
Contact media and entertainment reporter Diane Haithman at dhaithman@labusinessjournal.com. Follow her on Twitter @dhaithman for the latest in L.A. business news.
For reprint and licensing requests for this article, CLICK HERE.