Solid Infrastructure Growth
CONSTRUCTION: LAX project tops at $1.9 billion.
Friday, September 1, 2017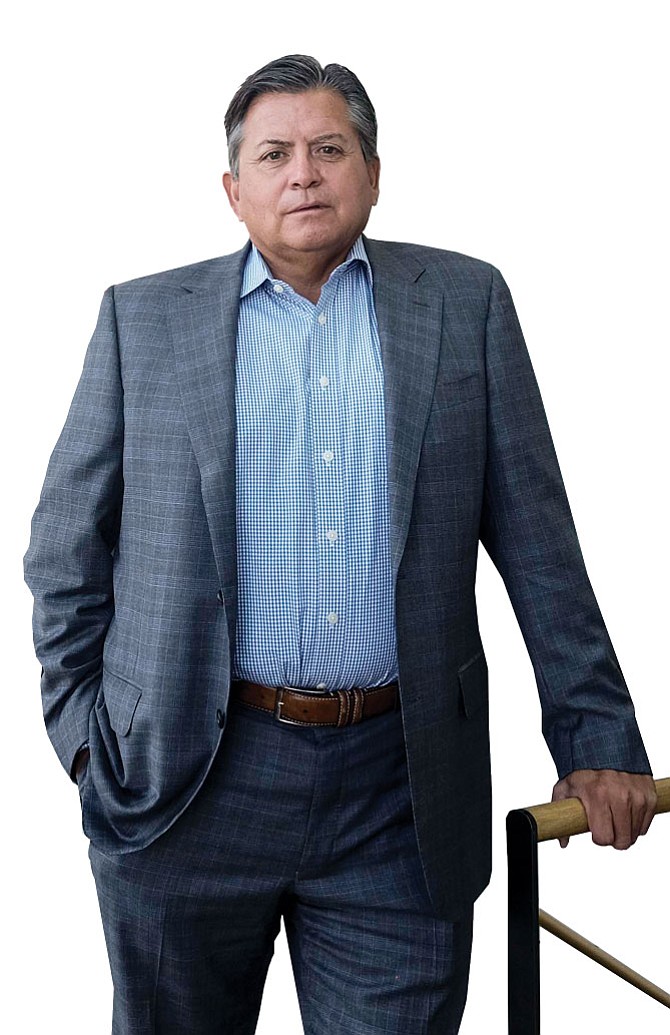 L.A.'s building boom got bigger over the past year, stretching from airport terminals to sports palaces to high-rise commercial and residential developments.
The total construction cost of Los Angeles County's 25 largest infrastructure projects grew by 11.8 percent over the past year to almost $15.2 billion. That overshadowed 4.8 percent growth among the 48 largest general construction projects, which totaled $12.8 billion, according to the Business Journal's annual lists of top projects as ranked by total construction cost.
The Delta LAX 2017 project – which involves Delta Air Lines' renovation and expansion of Los Angeles International Airport terminals 2, 3, 5 and 6 – tops this year's infrastructure list, coming in at $1.9 billion. It is followed by a lengthening of the Metro subway line from Koreatown to Beverly Hills and Port of Long Beach terminal modernization.
Meanwhile, the costliest general construction list is led by the $2.6 billion Los Angeles Rams stadium in Inglewood, followed by several major downtown L.A. mixed-use projects.
LAX's Delta terminal project isn't the airport's only showing on the infrastructure list. The $1.3 billion LAX Midfield Satellite Concourse North project ranks fourth, a $392 million renovation and enhancement project of United Airlines' terminals is No. 9 and a $391 million modernization of Southwest Airlines' terminal is 10th.
Charles Pannunzio, a spokesman for Los Angeles World Airports, a city agency that oversees L.A.'s airports, will enhance the guest experience with additional restaurant and retail establishments.
"We're working on what our CEO has called making LAX a gold-standard airport, and we're trying to improve by leaps and bounds, and this certainly will be a good step in that direction," Pannunzio said.
The agency is undertaking the construction of the 12-gate Midfield Satellite Concourse North that will be connected to Tom Bradley International Terminal via an underground tunnel with moving sidewalks. The additional gates might help alleviate potential delays as airlines will be able to utilize it if other gates are closed, Pannunzio said.
"We're having a bit of a gate crunch right now, so 12 additional gates is very important for us to improve the passenger experience," he said. "It gives us a little more flexibility."
Metro, port moves
Second on the infrastructure list is the $1.6 billion Metro Purple Line phase-one subway extension, which is intended to bring the line from the Wilshire Boulevard and Western Avenue station to Wilshire and La Cienega Boulevard by 2023 and ultimately to Westwood by 2024, said Los Angeles County Metropolitan Transportation Authority spokesman Rick Jager.
"It's going to provide a high-capacity, high-speed and very dependable alternative for communities to travel between downtown Los Angeles and Westwood," Jager said.
Two other Metro projects also made the top 10. The Crenshaw-LAX Transit Corridor project, which came in sixth on the list, will extend the existing Metro Exposition Line at Crenshaw and Exposition boulevards 8.5 miles to the Metro Green Line. Metro's Regional Connector project, which is ranked eighth, will be a 1.9-mile underground light-rail system connecting the Gold Line to the Seventh Street station.
"Rail carries a lot more people and it's very high capacity and high speed," Jager said. "It serves a lot more people as an efficient, dependable and fast mode of transportation. What this will mean for people over the next five or six years is a vast expansion of the Metro rail system with better connections and more alternatives to get you to where you need to go."
Coming in third this year is the $1.49 billion Port of Long Beach Middle Harbor project, which involves combining two aging container terminals into one 304-acre terminal featuring advanced green technology. The project will generate about 3,000 construction jobs annually and will create 14,000 more port-related trade jobs in addition to the existing 300,000 the port already supports, said port spokesman Lee Peterson.
"When it's completed in 2020, it will be able to move $3.3 million container units each year," Peterson said. "That's more than double the (capacity of) the two terminals it's replacing. It's going to have double the capacity with far less pollution emission."
Tied at No. 4 with LAX's concourse project at a cost of $1.3 billion is the Alamitos Energy Center natural gas power plant being built in Long Beach.
General construction
On the general construction side, the $2.6 billion Rams stadium is followed by the $877 million Metropolis mixed-use project in downtown Los Angeles.
Other downtown projects have the remaining top five spots, with Century Plaza, a three-structure project with two 45-story condo towers, third at $850 million. Fourth on the list is the $814 million Oceanwide Plaza development and 1120 S. Grand Ave. is No. 5 at $750 million.
Ryan Aubry, development director for downtown's Greenland USA, which is constructing Metropolis, said projects like his are building on the momentum created by real estate efforts in the 2000s.
"In the last decade, a lot of projects got off the ground," Aubry said. "Obviously, the culmination of that decade is that the units are full, there are more restaurants opening up and that brings the attraction to downtown. Metropolis is a project that has been conceived as a large project for 30 years so it was an opportunity that was available."
Fewer developments on the scale of Oceanwide Plaza and Metropolis should be expected in the future with less blockwide tracts of land available in downtown, Aubrey said.
"There are not always a lot of opportunities for development of that scale, particularly in the city center," he said.
For reprint and licensing requests for this article, CLICK HERE.