Who's Building L.A. (July 17): A Century of Pushing Boundaries
Custom Content by the Los Angeles Business Journal
Tuesday, October 31, 2017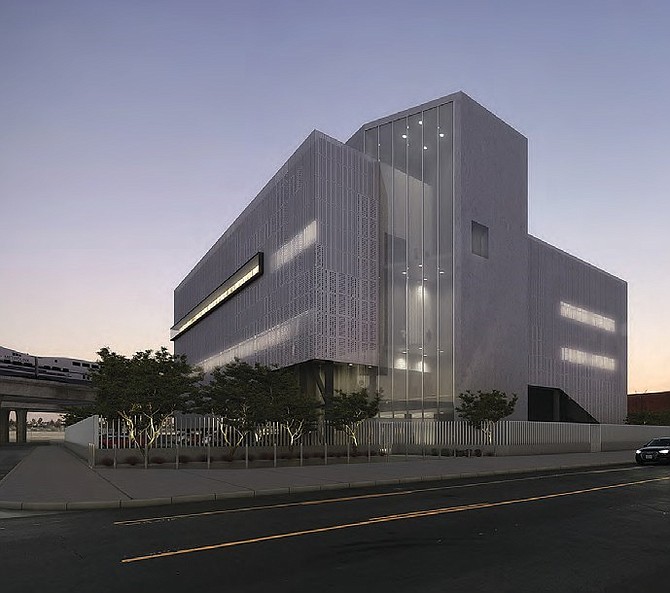 For more than a century, HDR has partnered with clients to shape communities and challenge the boundaries of what's possible.
Nearly 150 HDR professionals live and work in Los Angeles County. In fact, our architecture and engineering staff recently took over an entire floor — 28,000-square feet — at Two California Plaza in the Bunker Hill District of downtown Los Angeles. But our expertise doesn't stop in LA. It spans 10,000 employees in more than 225 locations around the world. Our engineering, architecture, environmental and construction services bring an impressive depth of knowledge to LA and beyond. Finding the right solution for our clients defined our past. Today, the HDR network continues to help communities solve complex issues by customizing solutions to enhance quality of life and deliver long-term value.
HDR ON THE MOVE
HDR continues to play a major role in helping build a more resilient transit infrastructure to serve future generations of Angelenos. We are leading the way with innovative engineering and architectural services to deliver the largest transit and infrastructure projects for the Los Angeles County Metropolitan Transportation Authority (Metro) including the Link Union Station (Link US) and Emergency Security Operations Center (ESOC). We are also the program manager for the LA Sidewalk Repair Program.
Along with Metro, our goal for Link US is to increase rail service capacity and operational flexibility in a region experiencing tremendous growth while improving the passenger experience with a new concourse. We want to drastically reduce greenhouse gas emissions from idling trains. Enhanced design to improve local connectivity to the Los Angeles River and surrounding neighborhoods is a guiding principle. And these are just some of the exceptional benefits our shared vision for Link US offers to better serve the Los Angeles community. In partnership with LA Metro, HDR is providing the engineering, architectural, environmental and community outreach services to advance this premier regional commuter rail project in Southern California. It will be instrumental in stimulating the local economy by creating jobs, spurring transit-oriented development, attracting commerce and promoting public-private partnership (P3) opportunities.
Metro is one of the largest and most advanced transportation agencies in the U.S. offering an extensive network of bus and rail service options. Its success is measured by the degree to which the public entrusts Metro to provide reliable service in a safe environment. HDR designed the ESOC with the goal of improving emergency and security operations to heighten Metro's state of alertness. The ESOC creates a central hub that meets current physical security standards that are considered critical infrastructure for maintaining normal transit operations. With the volatility in the world today, Metro's investment in the ESOC provides state-of-the-art technology in communication, access control, surveillance and emergency management systems to enhance readiness should a hazard, natural disaster or act of terror occur.
Prev Next
For reprint and licensing requests for this article, CLICK HERE.