Saudis to Invest $1B in Virgin Galactic, Virgin Orbit
Thursday, October 26, 2017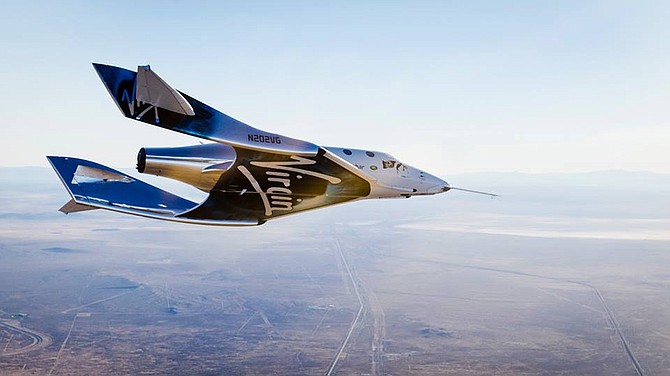 The Public Investment Fund of Saudi Arabia said Thursday it had reached a non-binding memorandum of understanding to invest $1 billion in space tourism company Virgin Galactic, its Spaceship Co. manufacturing subsidiary, and satellite launch service Virgin Orbit, with an option to invest $480 million more in the companies at a later date.
The investment will be spent to support Virgin Galactic's human spaceflight plans and Virgin Orbit's manufacturing of a low-cost small-satellite launch system and commercial supersonic aircraft, Virgin Group said in a press release. Virgin Group is billionaire Richard Branson's venture investment firm and owns significant, though not always majority stakes, in various companies operating under the Virgin brand.
The Saudi investment in Long Beach's Virgin Galactic and Virgin Orbit is part of a larger effort by the Middle Eastern country to add innovative industries to its economy, which is heavily dependent on oil drilling and exportation. The agreement includes the possibility of developing a space tourism industry in Saudi Arabia.
"This partnership with Virgin Group reflects the great strides the kingdom is making towards our vision for a diversified, knowledge-based economy," Prince Mohammad bin Salman Al-Saud, the Saudi crown prince, said in a statement. "The future of Saudi Arabia is one of innovation … and it's through partnerships with organizations like Virgin Group that we will make active contributions to those sectors and technologies that are driving progress on a global scale."
Virgin Galactic's SpaceShipTwo, a rocket-powered spacecraft designed to take small groups of tourists just beyond the edge of outer space, is likely to make its first manned flight into space in the next several months, Branson added in a statement. The anticipated space launch comes more than 13 years after Branson licensed for $25 million spaceflight technology from Scaled Composites of Mojave, the first company to launch a commercial astronaut into space.
Technology and aerospace reporter Garrett Reim can be reached at greim@labusinessjournal.com. Follow him on Twitter @garrettreim
For reprint and licensing requests for this article, CLICK HERE.