Soylent Banned from Canada
Wednesday, October 25, 2017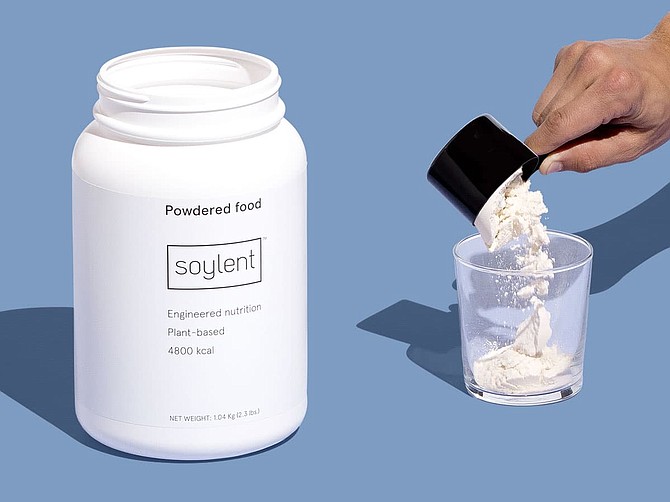 Canadian regulators can't stomach Soylent.
The liquid meal-in-a-bottle, which has been compared to greyish pancake batter, was banned for sale in Canada after the Canadian Food Inspection Agency declared it did not meet requirements for a "meal replacement" product, the drink's maker Rosa Foods Inc. of downtown Los Angeles said on its website on Tuesday.
Soylent is a grey-brown dissolvable powder that claims to be packed with all the essential nutrients a person needs to survive. Its focus on scientifically formulated food has created a passionate customer base within the tech community.
The company's chief executive and founder, Rob Rhinehart, said in a statement that his firm would work with Canadian regulators to meet food standards, but could not share additional information with customers about the situation because he didn't have enough information at this time.
"Although we feel strongly that these requirements do not reflect the current understanding of human nutritional needs, we respect the CFIA's regulations and will fully comply with any regulatory action they deem appropriate," Rhinehart said. "Unfortunately, this means we are unable to ship any additional product to our Canadian warehouses or sell Soylent to our Canadian customers until this is resolved."
This is not the first time Soylent's ingredients have caused problems for Rosa Foods. Last November, Soylent recalled its protein bars and drink powder mix after a number of customers suffered stomach ailments. The company blamed the illnesses on an algae flower ingredient, which it subsequently cut from its recipe.
Rosa Foods is backed by a cohort of tech investors, in part because Soylent is popular with time-pressed engineers, who preferring to guzzle their food as a liquid instead of dealing with the hassles of traditional eating. In May, the company announced it had raised a $50 million Series B round led by GV (formerly Google Ventures) with participation from Tao Capital Partners, and prior investors Lerer Hippeau Ventures and Andreessen Horowitz. The startup has raised more than $72 million since it was founded in 2013, according to Crunchbase.
Technology and aerospace reporter Garrett Reim can be reached at greim@labusinessjournal.com. Follow him on Twitter @garrettreim
For reprint and licensing requests for this article, CLICK HERE.