Diversity & Inclusion Summit: Addressing Risks is Key for Small Businesses Working on Big Projects
Custom Content by the Los Angeles Business Journal
Wednesday, October 25, 2017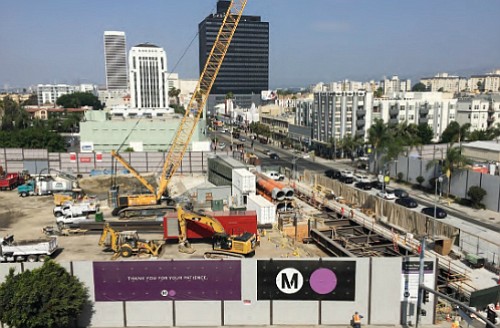 Throughout the country, the construction market is booming. The potential for major infrastructure investment at a national level means the boom could continue. Here in Los Angeles, local efforts like Measures R and Measure M along with statewide investments are driving a period of significant growth and new construction.
These are good times in the industry. Ironically, these are also the times when contractors of all sizes make mistakes that cost them money. For small and traditionally-underutilized businesses, those mistakes don't just hurt the balance sheet. In fact, losses that a large company might simply lament can lead a small business to shut its doors.
Thankfully, these smaller contractors do not need to navigate the market on their own. Skanska, itself, has several programs to help small businesses learn how to win work with larger contractors while also shoring up the fundamentals that will help their businesses stay solvent in a busy market. Hopefully, these efforts mean we're helping to create lasting businesses for the community. Who knows? Maybe we are training our next big competitors.
Both the work we have done in the training room and on the construction site has shown us some of the top risks small businesses need to address to ensure their long-term health. ARE
THE RIGHT PEOPLE IN PLACE?
Everything we do in construction comes down to people, from leadership in the office and the job site to craft hands that do the work itself. For small businesses, it is vital to make sure staffing is in place and that the right people are in the right roles.
That starts with proper estimating. Different projects bring different challenges and that will affect everything from the rate of work to necessary crew sizes. Understanding the scope of work should affect the types of projects that a firm pursues. If a business knows its labor force can execute certain types of work better than others, the firm should focus on opportunities that let it do its best work. That does not mean forgoing new types of work forever; it means knowing what makes your firm successful and building new capabilities over time, rather than taking too big a risk.
Project leadership is also important, especially making sure that project managers and foremen are not only on staff but available on time to serve potential new work.
Beyond that, it takes knowing your staff and their professional passions. With as much opportunity as there is, and a national construction labor shortage, crews that do not see what's in it for them will find new opportunities. Focusing on the strengths of your staff while also understanding the limiting factors will ensure you are positioning your business for success.
Prev Next
For reprint and licensing requests for this article, CLICK HERE.