Newhall Ranch Development on Amazon Site List
Originally published October 20, 2017 at 11:40 a.m., updated October 20, 2017 at 11:58 a.m.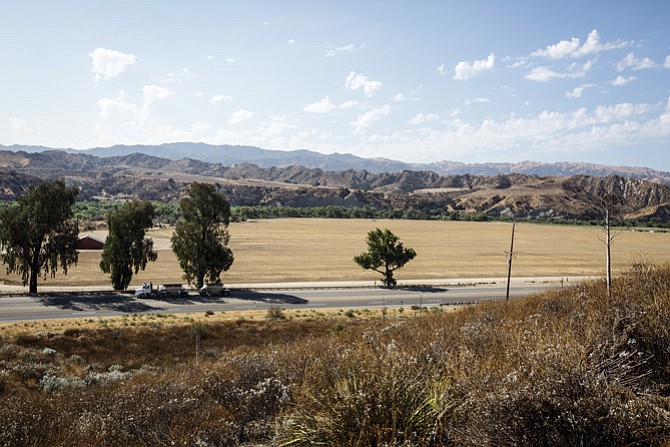 The massive, proposed Newhall Ranch development, which recently cleared two major hurdles to its materialization in northern L.A. County, is the Santa Clarita Valley site that made it into the regional pitch to Amazon.com Inc. as a possible second headquarters.
On Wednesday, the Los Angeles County Economic Development Corp. on behalf of the L.A. County region and in conjunction with the L.A. County Board of Supervisors, proposed nine sites to the e-commerce giant to consider in its quest to copy its massive Seattle headquarters campus somewhere else. Amazon said it will reveal its choice sometime next year.
Newhall Ranch developer Five Point Holdings in Aliso Viejo would not provide specifics about the county's proposal, or its participation in the site selection process. In addition to Newhall Ranch, Five Point has development projects in Orange and San Francisco counties.
"If Amazon is considering a second West Coast home, California for many reasons is the best place to build it," said Five Point's Chief Executive Emile Haddad in a statement. "FivePoint has the land and the ability to help make this happen in all three of our markets, including the Santa Clarita Valley at Newhall Ranch. Of course, we're interested and we stand ready to do whatever it takes to help bring Amazon to the state."
The overall Newhall Ranch project would include 21,500 homes, 11.5 million square feet of commercial space, seven schools, 275 acres of parks and 60 miles of trails on 15,000 acres.
Newhall Ranch's inclusion in the proposal comes on the heels of two recent victories over long-time and significant hurdles.
Its first two subdivisions, which would bring 5,500 homes and 2.5 million square feet of commercial space along State Route 126 to the market, were approved by the L.A. County Board of Supervisors in late July. And in late September, the developer and several environmental and culture groups settled in a landmark case.
Newhall Ranch, if approved, will be built as Net Zero Newhall, in which Five Point says it will implement measures so that its operation and construction reduce or mitigate any new greenhouse gas emissions to zero. Measures include solar systems, electric vehicle chargers inside Newhall Ranch and across L.A. County, open space commitments, solar water heating, electric vehicle subsidies and efforts outside the county.
Holly Schroeder, who participated in the county's Amazon proposal process as chief executive of the Santa Clarita Valley Economic Development Corp., said "the Net Zero Newhall commitment at Newhall Ranch aligns with Amazon's sustainability values."
Additionally, the valley is "well positioned to grow along with Amazon, with its highly educated workforce, strong business support network and business-friendly culture," she added.
Lawsuits from other environmental groups are proceeding against the project.
The county's nine proposed sites also include the nearly 500-acre Fairplex in Pomona. Meanwhile, the city of Oxnard in Ventura County has submitted its own proposal to Amazon.
Amazon has said it would like to be within 30 miles of a population center with at least 1 million people, within 45 minutes of an international airport and a couple of miles at most from major highways. The retailer's request for proposals doesn't spell out its overall objective for the second headquarters.
For reprint and licensing requests for this article, CLICK HERE.