LAEDC Includes 9 Sites in L.A. Region Bid for Amazon's Second Headquarters
Wednesday, October 18, 2017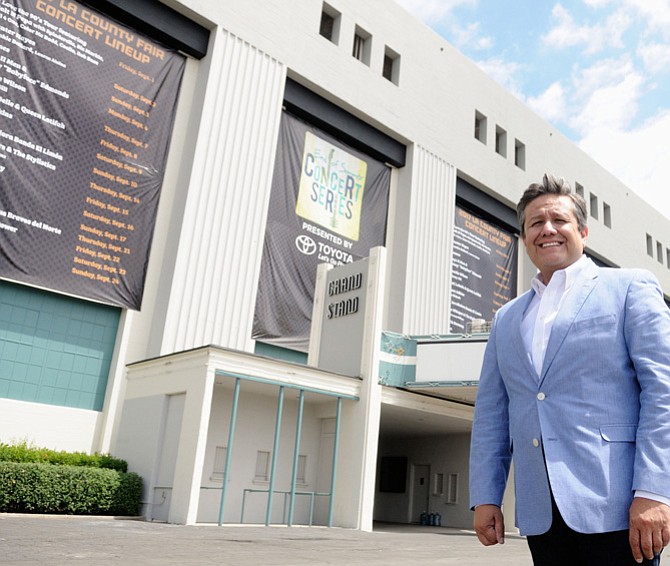 The Los Angeles County Economic Development Corp. has submitted the official Los Angeles metropolitan area proposal to Amazon.com in response to its search for a second corporate headquarters.
The proposal contains nine sites throughout Los Angeles County, each of which meets the specific requirements listed in the Amazon request for proposal, the LAEDC said early Wednesday. The organization was selected by city and state leaders to compile the various proposals into a single submission to the online retail giant.
Seattle-based Amazon has set a Thursday deadline to receive proposals from cities and metro area leaders from throughout the United States.
The specific L.A.-area sites are not being disclosed for competitive reasons, the LAEDC said, but said the sites give Amazon "a strong set of options," including existing collections of buildings, in-fill development opportunities and greenfield land.
Local leaders had already released the details of one proposal, however. The PolyPlex plan involves land at the Fairplex in Pomona and at the nearby Cal Poly Pomona campus. The proposal was created through a partnership involving Los Angeles County, the city of Pomona and Cal Poly, said Fairplex Chief Executive Miguel Santana.
"We have the ability to accommodate the timeline that Amazon has set out in their RFP, and they're looking to start their project in 2019, so both Fairplex and Cal Poly Pomona have land available that is currently undeveloped to accommodate the development being proposed," Santana said.
It's unclear whether Warner Center in Woodland Hills is included in the nine sites being submitted by LAEDC to Amazon, but the office development is located in Los Angeles City Councilman Bob Blumenfield's district and was mentioned as a prospective site by city officials.
"Warner Center is uniquely positioned to meet Amazon's needs with a recently updated specific plan that encourages investment and makes approvals more streamlined to facilitate construction at the scale Amazon seeks," a recent council motion related to the LAEDC metro area bid says.
The LAEDC proposal had the cooperation of state and regional leaders including Gov. Jerry Brown, the Los Angeles County Board of Supervisors, City of Los Angeles Mayor Eric Garcetti and his staff and the mayors and city managers of each city in the region with a site meeting or exceeding Amazon's requirements, according to the organization.
Real estate reporter Neil Nisperos can be reached at nnisperos@labusinessjournal.com. Follow him on Twitter @ReporterNeil for the latest in L.A. real estate news.
For reprint and licensing requests for this article, CLICK HERE.