Real Estate Quarterly: Westside
Friday, October 13, 2017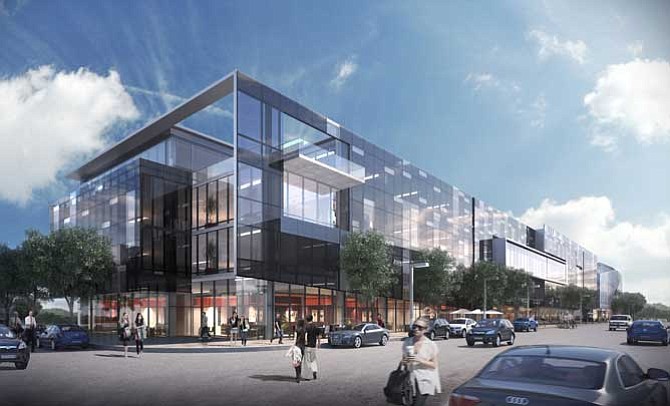 The marriage of tech companies and creative content companies has led to brisk business for office space on the Westside market.
The fervor also has led to landlords commanding the highest Class A asking rent in all of Los Angeles County.
Demand lifted Class A asking rents for the Westside market to $4.96 in the third quarter from $4.75 in the same period last year, according to data from Chicago-based real estate brokerage Jones Lang LaSalle.
Rents in the Santa Monica submarket remained the highest in the third quarter at $5.97 a square foot per month for Class A office space, followed by Playa Vista and Century City, tied at $5.65.
The market area saw 683,190 square feet of positive net absorption in the third quarter, with much of the business going to creative tenants and the expansion of big tech firms, experts said. That's more than half – 57.2 percent – of the total 1.2 million square feet in Los Angeles County that saw office move-ins last quarter.
"The Westside really weighs heavily on the performance of the L.A. market," said Henry Gjestrum, senior analyst for JLL. "It's coming from Santa Monica, Culver City and West Hollywood. What is interesting is we're seeing a high amount of positive net absorption from Westwood, which has kind of been a dormant market on the Westside."
The Westside also is where most of the new inventory in the county is being built. About 648,000 square feet of office space was under construction in the third quarter.
– Neil Nisperos
Main Events
-Colorado-based premium cable network Starz, which is owned by Santa Monica-based Lionsgate Entertainment, leased 60,166 square feet of space at the Santa Monica Gateway creative office campus that was close to completion at 2834 Colorado Ave. in Santa Monica.
-Northwood Investors acquired 800 Corporate Pointe, a four-story 245,786-square-foot Class A office building in the lower Westside market of Culver City from Vornado Realty Trust of New York for $148 million, according to broker Newmark Knight Frank.
-Venice-based Kor Group and Goldman Sachs & Co. acquired the 12-story boutique Custom Hotel in Westchester from Khanna Enterprises Ltd. for $33 million, according to CoStar data.
-ICO Group purchased a 94,461-square-foot office building at 10780 Santa Monica Blvd. in West Los Angeles for $40.9 million.
For reprint and licensing requests for this article, CLICK HERE.