Pavemint's App Aims to Be Airbnb of Parking
Intends to give all sorts of property owners chance to charge for parking spots
Friday, October 13, 2017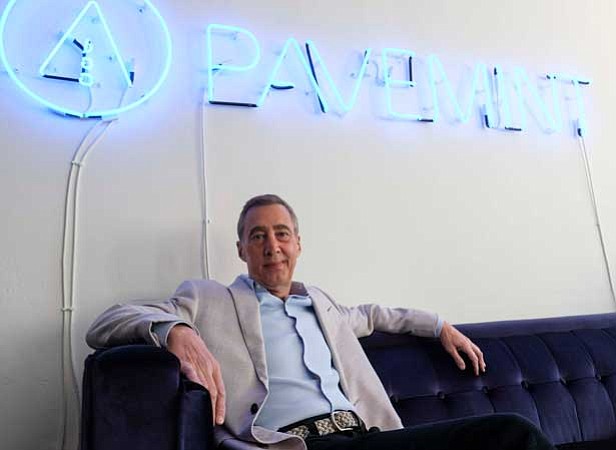 Folks living near sports stadiums have sold off parking spots in their driveways for years, but Pavemint of Hollywood aims to add a bit of technology to the practice.
The company's app, which launched this month, allows parking spot owners in Los Angeles to rent out their spaces for an hourly rate. The hypothesis is that those controlling private pavement, such as residents, apartment owners and business owners, would be glad to rent their unused spaces for a few bucks.
The company also has a hunch that customers who are used to ride sharing with Uber and hoteling with Airbnb will quickly take to parking in a stranger's driveway.
Pavemint has received $5.7 million in investment solely from its founder and Chief Executive Randall Jamail, who said he made his fortune as the head of Houston-based Justice Records, a record label that produced albums for country music stars such as Johnny Cash and Willie Nelson.
Jamail, a long-time Texan, said he chose to start Pavemint in Los Angeles because of the city's hunger for parking and his perception that Mayor Eric Garcetti would be friendly to an innovative approach to the city's parking shortage.
"Los Angeles obviously had a major problem with parking and the inventory was here," Jamail said. "(Garcetti) and I had the opportunity to meet and talk, and he saw the potential."
The real problem with parking in Los Angeles is that a majority of the city's 18.6-million parking spots are on privately owned land, Jamail said, also citing a statistic that claims that 30 percent of traffic in the city is caused by people looking for parking.
The company has more than 4,000 parking spaces across Los Angeles County in its inventory and estimates that a single space can generate anywhere from $200 per month $900 per month. Rates are set by the parking spot owners.
– Garrett Reim
For reprint and licensing requests for this article, CLICK HERE.