Amazon Lends Hand on Cloud Curriculum
School sees potential match between certificate program, high-paying occupation
Friday, October 13, 2017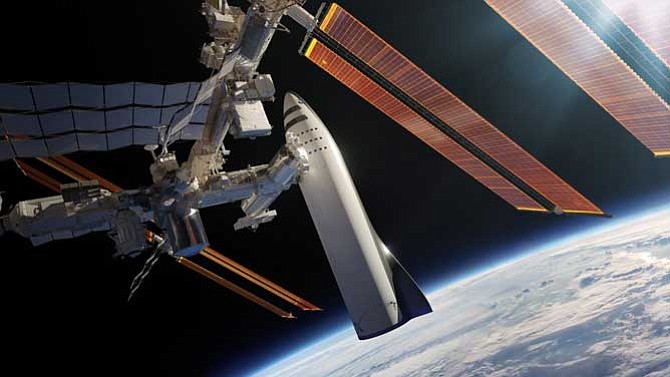 The need for a pipeline of workers who understand the ins-and-outs of Amazon.com Inc.'s Web Services –a cloud computer service used to host websites and other applications – appears to be strong based on the reaction to a new course offered at a local community college.
Amazon has partnered with Santa Monica College to help create a Cloud Computing Certificate. Courses are focused on the fundamentals of cloud computing, and filled up within the first day of the program launching this fall, a likely reflection of demand for such skills in the marketplace.
"Amazon Web Services flew in a team from all over the country to help the faculty develop the curriculum," said Tricia Ramos, dean of workforce and economic development at Santa Monica College. "They obviously need to scale up a workforce in cloud computing."
Amazon Web Services is the Seattle-based company's most-profitable division, earning more than $3 billion last year. Santa Monica College officials said they believe cloud computing could be profitable for their students, too. The college notes that cloud computing occupations in 2015 earned on average about $46 an hour – or about $96,000 annually – according to data from research outfit Economic Modeling Specialists International.
The school's strategy appears to be spreading.
Ramos said Santa Monica College is the only community college to offer the certificate now, with 15 or so other schools "agreeing to adopt this model curriculum within the year."
Students must pass five courses on cloud computing to earn the certificate. The courses teach the hardware and software requirements to run systems in the cloud, including storage, database management and software systems, as well as cloud security best-practices.
"The value to the students is they are receiving cutting-edge education which is validated by AWS," said Ramos. "The industry is relatively short on this talent. It very well positions them to get a well-paying job."
Ahead of Curve
Santa Monica College looks to be off to a good start on a chief goal of the downtown-based Center for a Competitive Workforce.
The center is housed at the Los Angeles County Economic Development Corp., and operates in conjunction with the Los Angeles Area Chamber of Commerce, various community colleges throughout the region, and other groups.
"Working toward aligning program curricula with the skills and knowledge needed in the regional labor market could have major benefits for both sides of [the] education-industry partnership," according to a recently released report by the center.
Prev Next
For reprint and licensing requests for this article, CLICK HERE.