Tetra Tech Inc. Scores $85 Million EPA Contract
Wednesday, October 11, 2017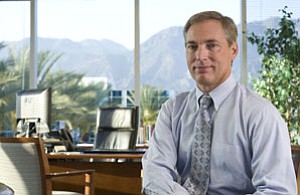 Pasadena engineering firm Tetra Tech Inc. has won an $85 million contract from the Environmental Protection Agency to assess abandoned uranium mines in the Navajo Nation in the Southwest, the company announced Wednesday.
The $2.7 billion company's stock price remained essentially flat Wednesday, closing at $48.25 a share.
A portion of funding for the contract comes from a $1 billion settlement reached between the federal government and mining companies in 2015 for the cleanup of over 50 abandoned uranium mines.
Tetra Tech, which was No. 1 on the Business Journal's list of environmental engineering and consulting firms ranked by number of L.A. County employees with 465 local workers, won another federal contract last week with the Federal Aviation Administration. That $356 million deal is to provide engineering and technical support.
Related: Tetra Tech Wins FAA Contract
For reprint and licensing requests for this article, CLICK HERE.