Los Angeles Business Journal Women's Summit: WOMEN LEADING THE WAY AWARD - RENEE FRASER
Custom Content by the Los Angeles Business Journal
Tuesday, October 10, 2017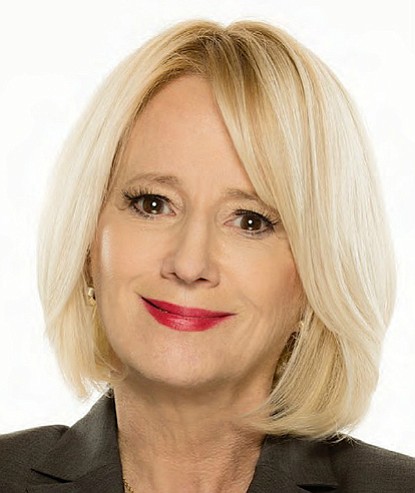 CEO, Fraser Communications
CEO/Founder Renee Fraser is a social psychologist who has grown Fraser Communications into one of the top independent advertising agencies in Los Angeles and among the 25 largest women-owned Los Angeles County-based businesses.
Dr. Fraser has conducted innovative research with consumers throughout her career and applied psychological analysis to marketing and advertising programs for clients including Chrysler, American Airlines, British Airways, MGM, Procter & Gamble, Sega, Cigna, UCLA Healthcare, Avery Dennison, Giorgio, and Toyota.
She has also served as an Adjunct Professor at USC Annenberg School of Communications. For nearly a decade, she taught a graduate level course entitled "Research and Evaluation in Communications" in the Strategic Marketing and Public Relations Program.
Dr. Fraser has a simple philosophy that guides Fraser Communications: "doing well by doing good." With a history of successful campaigns for non-profits, hospitals, Universities, county and state agencies, green initiatives, and other organizations with goals to improve our quality of life - it is clear she has followed this mantra for years.
In addition to a dedication to her philosophy, she has utilized her amazing business acumen to build Fraser Communications into one of the largest woman-owned advertising agencies in the west. She was incredibly strategic as she built the company over the last twenty years.
Leader, philanthropist, and business owner are just a few terms that describe Renee Fraser. Her amazing career and accomplishments, along with her caring spirit and inordinate amount of time spent giving back, as a teacher, mentor and advocate are what make her an ideal fit for this award.
For reprint and licensing requests for this article, CLICK HERE.