Los Angeles Business Journal Women's Summit: WOMEN LEADING THE WAY AWARD JANE WURWAND
Custom Content by the Los Angeles Business Journal
Tuesday, October 10, 2017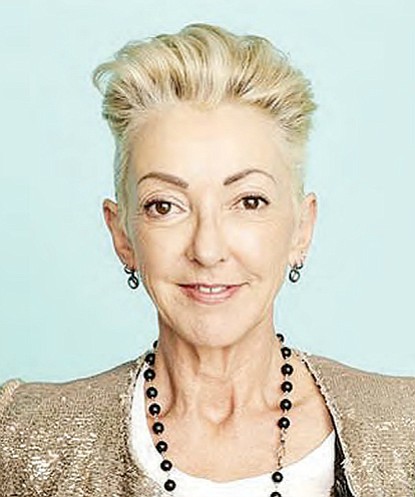 Founder, Dermalogica
Dermalogica founder and chief visionary Jane Wurwand demonstrates every day that she still identifies with women at the entry level of their profession. Sitting at the helm of a prestige skin care brand with nearly $300 million in sales, Wurwand sets an apples-to-apples example of success for every woman who trains in the International Dermal Institute she founded in 1983, when she realized that continuing skin therapy education was practically non-existent in the United States.
She was born and raised by a single mother in the United Kingdom, where her first job was as a "Saturday girl," sweeping hair cuttings off the floor at a local salon in the neighborhood where she grew up. After working up to a "shampoo girl," she embarked on a career in skin therapy and cosmetics, becoming a licensed instructor. She worked for U.S. firm Redken, launching its skin care brand in South Africa. In 1983 Wurwand moved to Los Angeles with her now-husband, Raymond Wurwand, a South African business school graduate who sold equipment to the skin care industry. With $14,000 in savings and no local contacts, the couple founded Dermalogica, whose products are now the number one choice of more than 100,000 professional skin therapists in more than 80 countries worldwide.
In January 2011, Wurwand founded Financial Independence Through Entrepreneurship (FITE), a global women's entrepreneurial initiative inspired by her three decades of work within the skin care industry, where the vast majority of the ownership and workforce is female. FITE creates pathways to entrepreneurship by providing access to small business loans and supporting education and leadership training.
For reprint and licensing requests for this article, CLICK HERE.