Business Plan Adds Structure to Pick-Up Hoops
Irwindale facility offers clock, refs as supplement to playground standards
Friday, October 6, 2017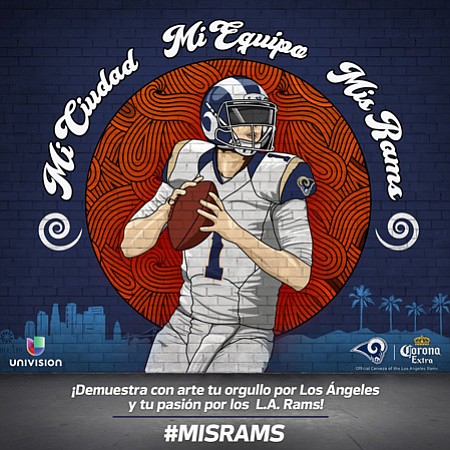 Basketball-focused fitness club PickUp USA Fitness is out to grow by franchising its concept of providing a professional layer of organization to the longstanding rituals of playground courts.
The company's Irwindale facility reopened after a renovation under founder Jordan Meinster, who built the Pasadena-based business out of a personal desire to reduce wait times and disputed foul calls, as well as other points of uneasiness that can come when playing ball with strangers.

"PickUp USA is absolutely revolutionary for pickup basketball," Meinster said. "We take everything that's great about traditional pickup ball, add two refs, time all the games at 10 minutes, and let the rotation run all day."
The recent reopening of the 14,000-square-foot facility – with a NCCA regulation-size court featuring a refurbished floor – was accompanied by food from L.A.-based Trejo's Tacos. The gym also includes two half-sized basketball courts, a full weight room and other equipment.
PickUp USA also offers one-on-one training, catering mostly to kids, which costs $60 for 50 minutes. Group skill-development sessions are offered as well and are free to members.
The Irwindale location counts ex Los Angeles Lakers player Sun Yue and 2007 National Basketball Association first-round draft pick Yi Jianlian as members as well as participants in pickup games, according to Meinster.
PickUp USA had one other franchisee open its doors in Chandler, Ariz., but Meinster said five other locations were in the works. The company is expected to announce franchise deals in Tampa, Fla., and the Woodland Hills district of the San Fernando Valley in coming weeks. Meinster said two Texas locations and a Las Vegas outpost would be coming online as well.
Meinster said the first gym was in Irwindale because the L.A. market was an integral part of the company's business plan.
"The end goal for PickUp USA is to continue our nationwide expansion, and bring our gyms and services to communities all across the country, including opening more locations in our original market here in L.A.," he said.
Powered Down
Philadelphia Eagles fans last week were heard booing the Los Angeles Chargers, who lost for the fourth straight week.
Not a surprise from Philadelphia fans – except the game was at the StubHub Center in Carson, the Chargers' home field in their first year back in the L.A. market.
It didn't help that, to viewers at least, the hometown fans seemed listless for the majority of the game.
Prev Next
For reprint and licensing requests for this article, CLICK HERE.