State of Accounting: Doing Business in LA: Current Challenges and Potential Opportunities
Custom Content by the Los Angeles Business Journal
Thursday, October 5, 2017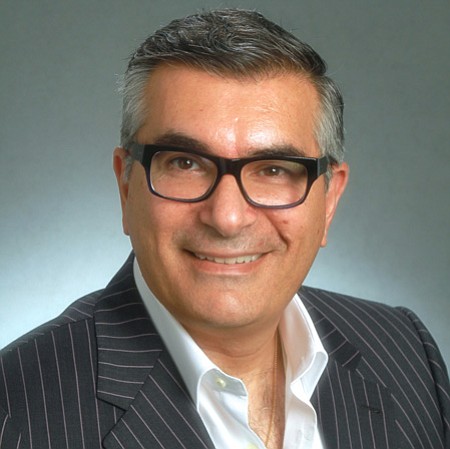 Los Angeles presents a complex business environment, with challenges consistent with other U.S. cities, but organizations must also contend with some unique issues. LA is a vibrant city with vast opportunities because of extensive, talented resources. The economy is growing and thriving, with private equity groups actively seeking investments and businesses exploring expansion opportunities.
While LA is the country's second largest city, with many large companies, it is also an established middle market business hub with growing companies driving the local economy. In LA and nationwide, middle market companies are very confident, as demonstrated in RSM's Middle Market Business Index, which is developed in conjunction with the U.S. Chamber of Commerce. In fact, our most recent survey found the highest level of business confidence in the history of the quarterly report.
Generally, LA business owners are cautiously optimistic, eyeing potential tax reform and infrastructure investments that could have a tremendous impact on middle market companies. Businesses have cut expenses as much as possible, and most are taking a wait-and-see approach before initiating any new investments.
One significant measure for the Los Angeles economy is a possible tax holiday on repatriating money from overseas. Many Los Angeles-based companies have operations and finances overseas, and bringing that money back to the United States under some sort of tax holiday would be a major windfall for Southern California, creating the potential for new investment opportunities and infrastructure improvements.
Another reason for business optimism is Mayor Eric Garcetti's pro-business stance. Mayor Garcetti has developed a business-friendly environment, attracting new industries and encouraging startups and middle market companies to establish a foundation in the city. Through federal tax reform, potential subsequent state tax reform and the city's evolving business climate, local companies have reason for continued confidence.
Unfortunately, Los Angeles presents challenges that can pressure middle market businesses. LA is not a tax friendly business environment, with one of the highest state taxes in the nation, as well as an additional city business tax and more extensive environmental requirements than in most states.
The high cost of housing also drives some talented people away. Many employees leave the area, or move away from the city and increase their commute time. At RSM, we also face that challenge, and counter it with flexible work options, including telecommuting.
Despite those challenges, LA remains an attractive destination for employees and businesses. People want to live in LA because of the weather and culture, and will pay a premium for that quality of life. California's strong education system enables companies to leverage the region's vast resources for qualified personnel, from highly educated technical workers to manufacturing employees.
From an accounting perspective, LA companies face challenges to hire and retain the right employees. The market is highly competitive because the days of accounting generalists are over, and skills are portable. To be successful, our professionals must have specific experience and know more than just the debits and credits of accounting. Additional perspective is necessary to understand industry issues, implement best practices and initiate discussions that are relevant to our clients.
At RSM, we go to market by industry, so we understand your specific operational challenges and regulatory requirements that are specific to your business. To ensure we have the appropriate people with the right industry skill sets, we developed an industry program with formal firmwide training and national industry leaders who administer learning initiatives.
RSM's LA office has nearly doubled in size over the last three years, keeping pace with local business growth and industry needs. In addition to internal training, we hired partners from other firms and transferred resources from other RSM offices with skills that align with the LA market. For example, LA is the country's second-largest technology market and is growing rapidly. Therefore, RSM has brought additional technology professionals to the area and has developed training programs for our existing professionals to meet demand.
Joseph Mazza is the Los Angeles Office Managing Partner at RSM US LLP, a full-service audit, tax and consulting firm with the depth of resources and tools to be the firstchoice advisor to middle market leaders in LA. To learn more about how RSM can provide insights and advice to help grow your business, visit www.rsmus.com or call (213) 330.4700.
For reprint and licensing requests for this article, CLICK HERE.