Silicon Beach Regional Report: Getting a Leg Up as a Start Up
Custom Content by the Los Angeles Business Journal
Thursday, October 5, 2017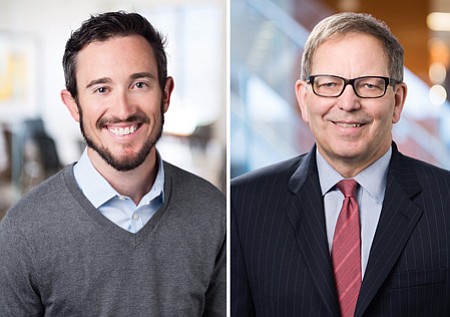 Your company has many advantages over its competition because of your unique ideas, first-of-its-kind-technology or software and highly sought after talent. But you still may not be prepared for the typical challenges that you may face when you first open your doors or web browser for business.
Attorneys at Greenberg Glusker who advise start-ups at every stage of their lifecycle answered the most common questions they get from founders of companies in Silicon Beach and beyond.
Jesse Saivar, an IP protection and enforcement attorney who also handles licensing deals provided these responses to the following questions:
What are some of the most common mistakes start-ups make when it comes to protecting IP?
SAIVAR: Young businesses often operate under the assumption that if they pay a third party for services, they own the resulting work product. They don't realize that a transfer of copyright ownership requires a written instrument. This is common with technology companies and I have seen this lead to sticky situations during a closing. The second mistake I often see businesses make is assuming that if they have a properly worded privacy policy, they've satisfied their data security obligations. They need to understand that it's not the language of the privacy policy that matters, it's the accuracy. Having a picture perfect privacy policy that the company is not following is almost worse than having a deficient policy.
What advice would you give to an early stage technology company with respect to protecting its intellectual property assets?
SAIVAR: It goes without saying that if an early stage company has developed unique patentable technology they should speak with a patent attorney about the possibility of a registration. Unfortunately, however, most early stage companies don't yet have the money to invest in a full-blown patent application. In addition, many tech companies in LA are dealing in entertainment-based platforms or apps that likely don't include anything patentable. For companies in either situation, their best legal protection is twofold. First, they must make sure they have the proper agreements in place to own the tech they do have. Second is requiring NDAs to be signed before sharing anything of significance with a third party. Ultimately the best protection is often being first to market, as long as the product and rollout is well executed (being first to market with an inferior product, on the other hand, only invites others to improve upon the idea).
Prev Next
For reprint and licensing requests for this article, CLICK HERE.