Economic Forecast & Trends 2017: Bank Economists See Tighter Labor Market Driving Wages Higher
Tuesday, October 3, 2017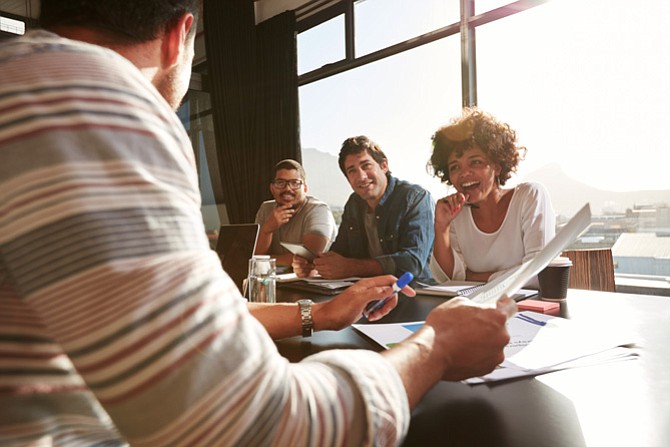 The U.S. economy will grow steadily through next year, creating more jobs and higher wages, according to the Economic Advisory Committee of the American Bankers Association. The group forecasts inflation-adjusted GDP growth of 2.1 percent this year and 2.3 percent in 2018, up from 2.0 percent last year.  Moreover, the economists believe that growth could be even stronger depending upon the magnitude and timing of any fiscal stimulus.
The committee, which includes 17 chief economists from among the largest North American banks, sees the unemployment rate holding near its current level of 4.6 percent through this year and dipping lower, to 4.5 percent, in 2018.
"The economy has been growing for seven years and should continue to grow moderately over the next two years," said Christopher Probyn, chairman of the group and managing director and chief economist of State Street Global Advisors. 
The group expects the economy to add 1.9 million jobs this year, the same as last year. Into 2018, the group sees the economy adding another 1.8 million jobs, with competition for workers fostering wage pressures. The economists expect hourly wages to rise by 2.7 percent in 2017, the fastest pace in eight years.
The committee expects consumer spending, housing and business investment will support economic progress. However, relatively weak global demand and a strong dollar are expected to temper economic growth.
According to the group, housing starts will pick up from 1.2 million this year to 1.3 million next year despite higher mortgage rates. Even with those higher rates, rising home values and a strong labor market are expected to push residential investment up 4.0 percent this year and 3.2 percent next year.  
"All of the major sectors – from housing to business investment to consumer spending – are working together to support the growth of jobs and the economy," Probyn said.  "Consumers feel more confident because the labor market is improving, wages are rising, home values are appreciating and investment returns are increasing.  It makes them more comfortable buying cars, going on vacations and making other big-ticket purchases."
However, there is an unusual degree of uncertainty to the committee's outlook given the lack of specificity about the evolution of fiscal and trade policy. 
"Cuts in personal and business taxes, along with more spending on infrastructure under the new administration, may push economic growth higher over the next two years, but given that the economy is at or close to full employment, also raise inflation and longer-term bond yields," Probyn said.  "These forces could be stronger if the fiscal stimulus comes early or is more substantial than expected."
Prev Next
For reprint and licensing requests for this article, CLICK HERE.