Meetings and Events 2017: Ventura County Coast: Inspiration Within Reach
Custom Content from Los Angeles Business Journal
Monday, October 2, 2017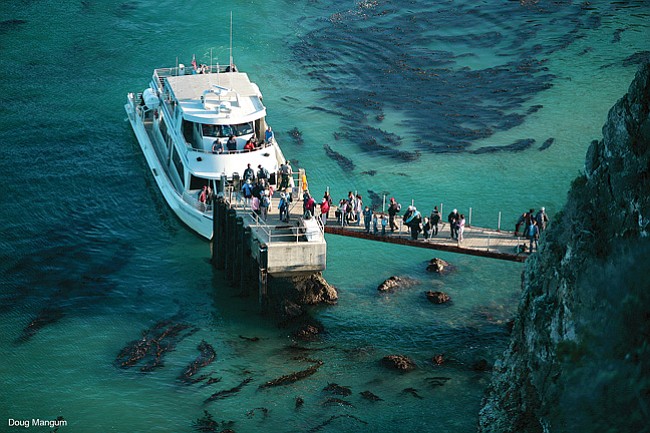 To keep inspiration sustained, Ventura County Coast has a culinary experience all its own, created from an abundance of fresh and local ingredients. The region's artisan chefs, locally grown produce, fresh seafood and rich farming heritage make the Ventura County Coast dining scene uniquely delicious. Be sure to try a local craft brew at the end of a hard day's work. In your team's down time, complete the experience with leisure activities from the four unique but complementary cities that make up Ventura County Coast.
CAMARILLO
In Camarillo, you'll find the latest fashions at one of the nation's best Premium Outlets, with brands like Banana Republic, Coach, Michael Kors, Polo Ralph Lauren, Tory Burch, Tommy Hilfiger and much more. Minutes down the road, visitors can savor the sights and smells of a delicious agricultural tradition and rediscover how sweet and inspiring fresh-picked fruits can taste. For golf enthusiasts, Camarillo is a dream destination with incredible year-round weather and two pristine public golf courses. Those who simply want to relax and rejuvenate can enjoy indulgent spas, captivating art galleries and an enchanting old- town brimming with history.
VENTURA
Ventura synthesizes surf culture, historic buildings and a bustling downtown scene in a way that makes visitors feel at home and on an adventure at the same time. Visitors to Ventura enjoy outdoor adventures, a lively arts scene and an Oceanside proximity that makes it a chef's paradise. Get the whole team together for beach activities in the style of a true Californian getaway. Surfers, kiteboarders and water enthusiasts will enjoy winter swells and summer whitecaps at Ventura's beaches. And for those who prefer to enjoy the surf culture from a distance, the oceanfront Ventura Promenade is a festive place to watch the action, take a stroll or ride bikes.
OXNARD
In the casual seaside city of Oxnard, you'll find an active boating harbor, the nation's largest kosher winery, the world-class Mullin Automotive Museum and a historic downtown bursting with multicultural flavors and architectural treasures. You'll quickly discover why a tasty array of authentic Mexican cuisine and new eateries are putting Oxnard on the culinary map. Also in downtown Oxnard, Heritage Square is an amazing collection of magnificently restored homes and lushly landscaped gardens. Oxnard's serene harbor provides access to Channel Islands National Park. The natural and cultural resources of its five different islands have been steadfastly preserved here. This national park is known as "America's Galapagos," and is just a short boat trip away for a one-of-a-kind team-building excursion.
PORT HUENEME
Stroll wide sandy beaches alongside a history- rich Naval Construction Battalion Center in Port Hueneme, a seaside community located between Oxnard and Ventura. Its original Chumash Indian name, Wenemu, means "resting place." And it doesn't take much time at the fifty- acre Hueneme Beach Park to discover that this city is a place for refreshing the mind and soul. Port Hueneme Beach Park's expansive sandy beaches, south-facing surfing waves, volleyball courts, and walkable beachside promenade promise satisfaction for every kind of beachgoer – sunbathers and surfers alike.
BRING YOUR TEAM TO A PLACE OF INSPIRATION
Whatever your needs are, Ventura County Coast is big enough to meet them and it's closer than you think. Invite inspiration into your workplace, and plan your most memorable meeting at venturacountycoast.com.
For reprint and licensing requests for this article, CLICK HERE.