Meetings and Events 2017: Pacific Palms Resort: Going Beyond Expectations
Custom Content from Los Angeles Business Journal
Monday, October 2, 2017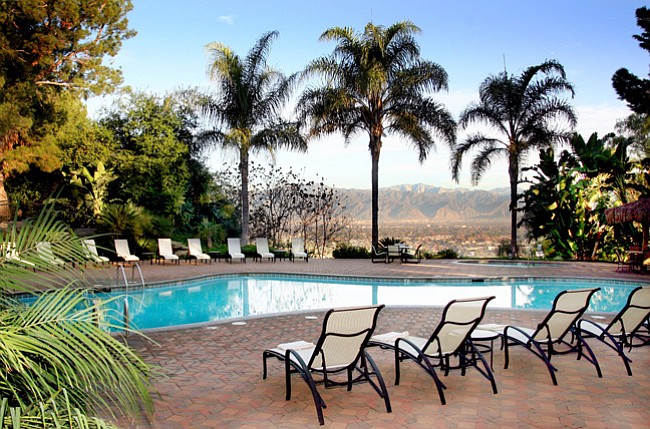 The final quarter of 2017 is fast approaching and this means many "to do's" for so many people. Pacific Palms Resort in the center of Southern California can be your virtual "one-stop-shop" solution for business and pleasure. The resort is located at the virtual intersection of LA, OC and the Inland Empire, easily accessible to key airports, major freeways and Southern California's favorite attractions.
The location is 20-50 minutes from downtown Los Angeles, LAX and Orange County Airports, Universal Studios and Disneyland, legendary beaches and favorite shopping outlets. Whether you need to arrange holiday events for staff and clients, a wedding or social events, meetings and conferences to plan 2018 strategy, an overnight getaway, rooms for incoming friends and family, or golf and spa outings….all of it is on site at Pacific Palms Resort. This conference and golf resort offers 650 acres of inspired landscaping, including two championship "Best In The USA" voted public golf courses, "The Ike" and "The Babe," of famed Industry Hills Golf Club. Surprisingly, it is the only hotel in all of Los Angeles County with golf on-site. The "Top of the Hill" setting offers panoramic views of the majestic San Gabriel Mountains, golf and the city below. On-site amenities include 292 over-sized guestrooms with balconies, a luxury spa & salon, the Oasis Pool, and miles of perimeter walking trails.
Dining, shopping and entertainment options include Red Restaurant & Bar with live music and lakeside seating, and Cima Restaurant's daily breakfast buffet and Sunday brunch. For business, amenities include 45,000 square feet of "IACC" certified event space and many outdoor venues and customizable meeting packages. It's likely time to brainstorm your organization's 2018 STRATEGIC PLANING MEETINGS & CONFERENCES. Pacific Palms Resort is International Association of Conference Centers (IACC) Certified. The facility offers a variety of indoor function space including 12,000 and 5,000 square foot ballrooms and 8 event rooms. The IACC certification presents a unique and high-end business purposed meeting environment that goes to the next level. Key features include ergonomic chairs and hard-surface/non-glare and extra wide meeting tables, tackable walls, continuous refreshment breaks, conferee buffet dining in a designated restaurant and customized meeting packages.
Does your organization have staff, clients and vendors needing OVERNIGHT ACCOMMODATIONS? Traveling can be made much more pleasurable with the atmosphere of a resort, and our business traveler rates are surprisingly lower than what you'd expect from upscale hotels. Corporate Preferred accounts with preferred rates and availability can be established for those organizations with frequent guestroom needs. The deluxe guestrooms are over-sized with 400+ square feet each, complimentary WIFI, coffee and self-parking. Resort guests benefit from participation in the iPrefer frequent guest rewards program toward earning gift certificates. Special SOCIAL EVENTS deserve a special setting. Be it for a charity fundraiser, a retirement celebration or many other special occasions, the resort has multiple ballroom, patio, lawn and terrace venue options accommodating from 10 to 1,200 guests.
For reprint and licensing requests for this article, CLICK HERE.
Prev Next