Best Places to Work 2017: Belkin International Values People and Relationships
Custom Content from the Los Angeles Business Journal
Monday, October 2, 2017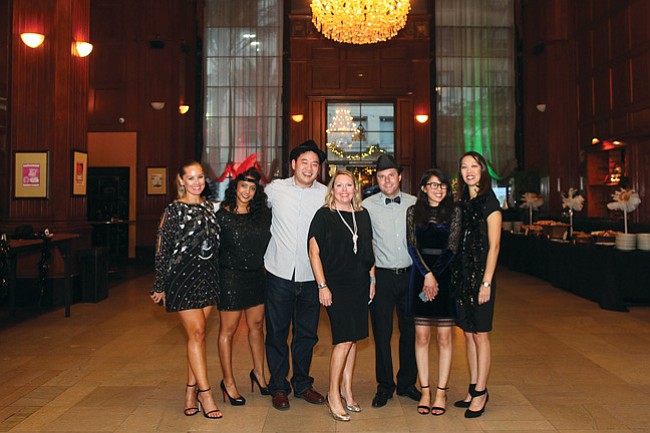 Belkin International creates products that help consumers realize the power of technology and makes their lives better, easier and more fulfilling. Its logo, affectionately named "PIP" for People Inspired Products, symbolizes the organization-wide commitment to take inspiration from people and acknowledges the connection between people and the experiences they value most.
Founded by Chet Pipkin in his garage in Hawthorne in 1983, Belkin is now a privately-held company with more than 1,200 employees in more than 150 countries around the world. The company still embraces its Southern California roots while today Belkin International's portfolio has grown to consist of four brands: belkin, Linksys, WeMo, & the newest addition Phyn (a joint venture with Uponor focused on intelligent water) to enhance the technology that connects them to the people, activities and experiences they love.
Belkin's dedication to people-inspired design and quality informs everything that it does, from the user testing and prototyping process, to strict adherence, to regulatory compliance, manufacturing many of its own products in its own factories, and warranty programs. At Belkin, people come first. The inclusive nature of the Belkin culture celebrates its inspirational, supportive, diverse and enriching environment. The company is made up of passionate individuals who work together to deliver great user experiences and bring people inspired products to consumers around the world.
Belkin wellness programs include sports (swimming, Pilates, soccer), volunteer opportunities, gift-matching charity programs and internships for underserved youths so that the Belkin community is a natural extension into the community that surrounds them. Belkin is results-oriented, but loves to celebrate success. The company believes the best ideas can come from anywhere, no matter a person's title or job description. At every opportunity, the team holds itself accountable to minimize its impact on the environment and maximize the impact in the community.
For reprint and licensing requests for this article, CLICK HERE.