Environmentalists Sue Again in Attempt to Block Cadiz Desert Water Project
Thursday, November 30, 2017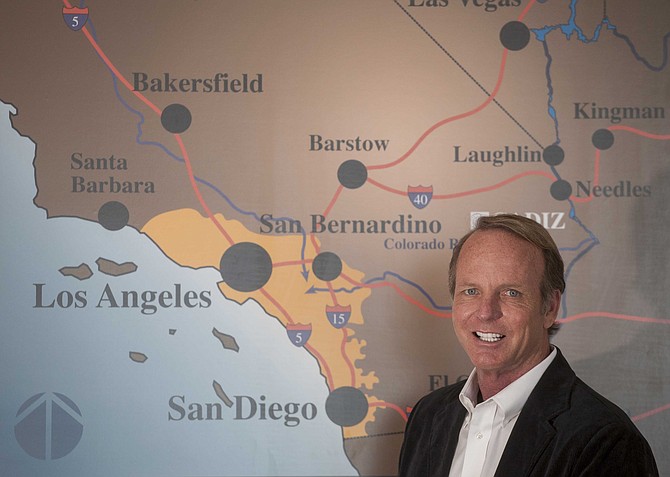 Downtown Los Angeles water developer Cadiz Inc. is back in the courthouse.
A coalition of environmental and health safety groups filed a lawsuit in federal court late Tuesday seeking to overturn a federal government agency's recent decision that would allow Cadiz to build a pipeline for its planned Mojave Desert water project.
The lawsuit from the Center for Biological Diversity, Earthjustice and the Center for Food Safety seeks to invalidate the U.S. Bureau of Land Management's decision last month to overturn a previous Obama administration ruling. That ruling required Cadiz's pipeline plan to go through a full environmental review before building the proposed 43-mile pipeline intended to move water from its desert aquifer to the Colorado River Aqueduct and on to its partner water agencies.
"The Cadiz project will suck the desert dry while developers count their money," Ileene Anderson, a senior scientist with the Center for Biological Diversity, said in a statement. "It's an unsustainable water-privatization scheme. Pumping ancient groundwater from the Mojave Desert to water suburban lawns in Orange County will devastate desert wildlife and the entire ecosystem relying on that water for survival."
Cadiz, in a statement about the lawsuit, touted the benefits of the water project and said the lawsuit is another attempt to block the project by making unsupported claims. The company noted that several previous lawsuits filed by environmental groups have been rejected over the past decade.
"The Center for Biological Diversity and its co-litigants have lost every case they have previously brought challenging this safe and sustainable project, and have now put themselves in the incredible and untenable position of opposing the safest, most environmentally sensitive route for our pipeline – a disturbed, existing active railroad corridor – in their naked attempt to delay water and jobs for Southern California," the statement said.
Economy, education, energy and transportation reporter Howard Fine can be reached at hfine@labusinessjournal.com. Follow him on Twitter @howardafine.
For reprint and licensing requests for this article, CLICK HERE.