Divergent 3D Announces $65 Million Round for 3-D Printed Car Frames
Wednesday, November 22, 2017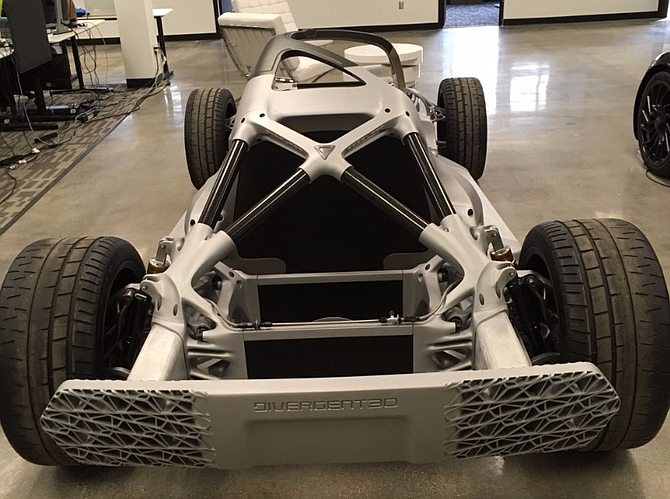 Divergent 3D, a 3-D printing design shop and manufacturer, announced on Wednesday that it plans to close a $65 million Series B financing round close to Dec. 15.
The Series B round also has an investor option of $40 million.
The Torrance-based startup was founded by its Chief Executive Kevin Czinger in 2014, and plans to provide its 3-D printing and design services to automotive makers. Czinger also founded electric car manufacturer Coda Automotive of Pico Robertson in 2009. That startup sold about 100 electric sedans before it declared Chapter 11 bankruptcy in 2013.
Divergent 3D said in a press release that it has devised a system to build car frames out of carbon fiber tubing and custom 3-D printed metal joints. The firm claims its methods can produce cars in large volumes at significantly lower costs than traditional manufacturing methods.
O Luxe Holdings, a Hong Kong investment company, led the investment into Divergent 3D, with other financiers, including Horizons Ventures, Shanghai Alliance Investment and Altran Technologies.
Technology reporter Garrett Reim can be reached at greim@labusinessjournal.com. Follow him on Twitter @garrettreim for the latest in L.A. tech news.
For reprint and licensing requests for this article, CLICK HERE.