Patrick Soon-Shiong Innovation Awards 2017 Nominees: Women in Business Can Have It All
Custom Content by the Los Angeles Business Journal
Monday, November 20, 2017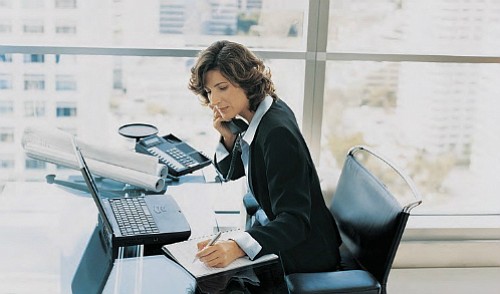 My profession has some characteristics that make work/life balance challenging. Public accounting can involve 70-plus hour weeks, with a "busy season" that extends long past the April 15th tax deadline. As a result, women tend to move away from public accounting before they are promoted to higher positions within their firms. In 2015, the AICPA's CPA Firm Gender Survey found that only 24 percent of CPA firm partners were women even though women compose roughly half of accounting program enrollment.
Accounting is far from being the only profession that struggles with this issue; law firms have similar gender imbalances among partners due in large part to the marathon work weeks. Female physicians tend to migrate toward specialties with more stable work hours, favoring family medicine and pediatrics over surgery and emergency medicine.
As one of accountancy's 24 percent, I can confirm that women do not have to give up on a career they are passionate about over concerns it will require too much of a personal sacrifice. I am the Southern California Attest Practice Leader for Top Ten accounting firm MHM. I am also a mother to three kids under the age of 8. I am a firm believer that you can have the family and work life that you want. The key is to find the right conditions for your success.
IDENTIFY THE RIGHT WORK ENVIRONMENT
Starting out in my career, I tried to surround myself with leaders that I wanted to emulate. It has been helpful for me to have male and female mentors, inside and outside of my profession. My mentors within the profession assist me with issues that impact my day-to-day role while my mentors outside can illuminate broader career considerations.
Working with a management group that has an interest in developing your skill set is also vital. Early in my career I worked in the San Diego office of CBIZ and MHM, and I was so fortunate to find the people I did. We were a close-knit group, and I knew that the time I was putting in was being acknowledged. I was nominated for the managing director academy that led to my opportunity to move to Los Angeles and head up our audit practice.
WORK HARD NOW, FIND FLEXIBILITY LATER
I put a lot of energy into my early career. Later on, when I was getting ready to start my family, the time I had put in allowed me to build flexibility into my schedule. I had already established trust and had the support of leadership.
WORK/LIFE BALANCE IS HOW YOU DEFINE IT
There will be sacrifices. You alone determine what tradeoffs you're willing to make. I decided to wait to start a family until I was at a certain level in my profession, so I had my first child when I was 35.
When I was pregnant with my second child, I had been in my Los Angeles position for three years. I ultimately decided not to take a traditional maternity leave. I stayed at home with my newborn, but kept things moving in the office. I was lucky to have the support of my family and my team, which allowed me the flexibility to play both roles. It may not be the path for everyone, but it was for me. The phrase "it takes a village" is taken quite literally in my house.
The work/life balance juggle is never done. Both my team and my family notice when I am not there. I try to be accessible to my team, but I also try to pick up my oldest from school every day.
DON'T BE AFRAID TO TRY
I did not coin the phrase "fake it until you make it," but it's been something I have said throughout my career. You do not have to know all the answers, but you have to know where to get them. If you go in with a strong presence and confidence, the opportunities will be right there waiting for you.
Kelly O'Neil is one of the Los Angeles Business Journal's 2017 Most Influential Women in Accounting. She is a Lead Managing Director for CBIZ MHM, LLC, an accounting and financial services provider and the Attest Practice Leader for the Southern California practice of MHM, a national CPA firm that provides audit and attest services. Kelly also leads the technology and life sciences practice for the Los Angeles office.
For reprint and licensing requests for this article, CLICK HERE.