Ziff Davis Agrees to Buy Mashable for $50 Million
Thursday, November 16, 2017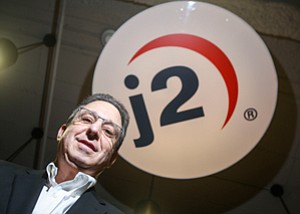 Magazine publisher Ziff Davis, owned by Hollywood's J2 Global Inc., has reportedly agreed to acquire online media company Mashable for $50 million.
Mashable posted a $10 million loss last year after an effort to produce video content and advertisements did not pan out, the Wall Street Journal reported, and is on track to post another substantial loss this year.
J2, which has rolled up e-fax services, cloud services and patent licensing businesses, acquired Ziff Davis in 2012 for $167 million. Founded in 1927, Ziff Davis owns more than a dozen media properties, including PC Magazine, AskMen.com and IGN.
The parent company has acquired 155 companies over the past two decades, mostly cloud services firms, under the leadership of its Chief Executive Hemi Zucker. The firm's stock price has increased more than 60 percent over the past five years to about $75 a share. It has a market capitalization of about $3.55 billion. Zucker previously told the Business Journal that he viewed rolling up small competitors as a cost-efficient way to acquire customers.
It is not Ziff Davis's first run at an internet information and news site. In June, it submitted an opening bid of $90 million to $100 million for Gawker Media, which was putting itself up for sale after filing Chapter 11 bankruptcy. Gawker was sold to Univision for $135 million.
Zucker announced in September a plan to resign at the end of the year to become a managing principle of venture capital firm OCV Management. Vivek Shah, chief executive of Ziff Davis, will become chief executive upon his resignation.
Zucker did not immediately respond for a request for comment.
For reprint and licensing requests for this article, CLICK HERE.