Sniffing Out New Business
Thursday, November 16, 2017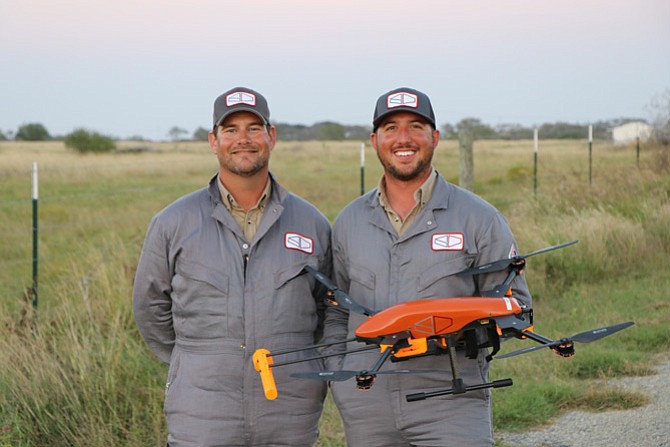 SeekOps Inc., a Pasadena startup, manufactures a methane sensor that it attaches to a quad-copter drone and flies over oil and gas fields looking for leaks.
The company, founded by a pair of former Jet Propulsion Laboratory employees who repurposed, slimmed down and licensed a methane-detecting sensor that NASA was using on its Curiosity Rover to search for microbial life on Mars, manufacturers its sensors in-house but buys custom-made drones from San Diego's Straight Up Imaging.
"What they need on Mars is a lot more sensitive than what we need on Earth," said Chief Executive Andrew Aubrey, who co-founded SeekOps with Brendan Smith, the company's chief operating officer. "We take that tech and shrink it to 150 grams" – light enough to easily fit on a commercial-grade drone and be flown around oil and gas fields by the company's operators.
Oil and gas companies are required by different state laws to inspect for leaks, said Aubrey. Leaks also can cost oil and gas companies revenue, and indicate larger, more dangerous equipment failures, which makes firms eager to sniff out problems early, he added.
For reprint and licensing requests for this article, CLICK HERE.