Who's Building L.A. (November 13): The Challenges of Airport Construction
Custom Content by the Los Angeles Business Journal
Tuesday, November 14, 2017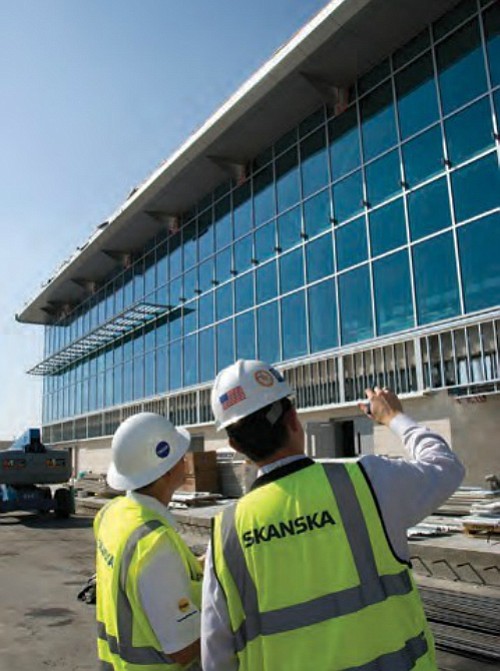 Los Angeles is evolving. New rail connections provide people with dependable travel times from one part of the region to another. New buildings puncture the downtown skyline. New sports and entertainment venues take shape. Los Angeles International Airport is also changing in big ways.
The nation's second busiest airport is, for many Angelinos, home base for travel, with the top five largest carriers in the United States all claiming LAX as a hub. Like most of our nation's airports, LAX was built for a different era of air travel. I response, Los Angeles World Airports (LAWA) is undertaking a massive program to modernize LAX. The new international terminal is just the beginning. A new midfield satellite concourse is underway and, with the Metro Crenshaw light rail line in progress, LAX will connect passengers to transit for the first time via an automated people mover (APM) and a new consolidated rental car facility (CONRAC).
In six years, passengers will no longer need to run the traffic gauntlet of Century or Sepulveda Boulevards only to then contend with traffic on World Way, the LAX central terminal area loop road. That will soon be a thing of the past! Instead of a shuttle to your rental car, the APM will take you to one central building where all rental car companies and the Crenshaw Line will be located. Potentially, thousands of vehicles a day will be taken out of LAX circulation.
These are massive billion-dollar projects. Unlike other regional megaprojects, the fact that the APM and CONRAC will be built at a busy airport increases the number of logistical challenges to consider and address to ensure a successful project.
STAKEHOLDERS AT EVERY TURN
Consider what goes into making an airport work.
There are the airlines themselves, looking to make their operations as efficient as possible and eliminating delays, while at the same time providing a world class service to their customers. Behind those operations are baggage systems and handlers, ramp workers, gate agents and more. Obviously, there are the passengers themselves, hoping for an easy time navigating the airport for a seamless connection. There is the regulatory arm of the airport, from airport security to customs agents. Then there are the merchants marketing to this mass of people for retailing opportunities, from food to clothes to gifts and more.
We're talking about thousands of people and millions of revenue dollars moving through an airport before mentioning cargo and shipping operations, hotels, rental car companies and more that rely on their proximity to the airport for their businesses. When you add in the surrounding community, there's a large network of stakeholders with varied interests to keep abreast of many project facets.
Prev Next
For reprint and licensing requests for this article, CLICK HERE.