100 Fastest Growing Private Companies 2017: Three Signs it's Time to Seek Business Financing From Your Bank
Custom Content by the Los Angeles Business Journal
Tuesday, November 14, 2017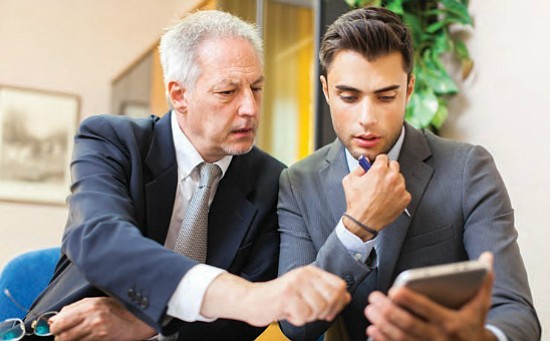 When your growing company is meeting goals and posting profits, it's possible that the next step could involve bank financing to continue to build your business. But navigating the world of business loans can be challenging. It's not always clear when you're ready for a loan or whether that loan will truly help your progress. Before you make a decision on financing, ask yourself these three important questions.
1. IS YOUR LOAN GOING TO BE FOR A SOUND BUSINESS PURPOSE?
Business lenders usually won't loan you money unless they know where that money is going. Not only that, but they also typically need to agree that the purpose for the loan is a good one. There are many types of loans available; the most common business loans are secured loans, revolving lines of credit, small business administration (SBA) loans, equipment financing and commercial real estate lending. Use a secured loan to fund equipment purchases, finance real estate, extend working capital or restructure debt. Revolving lines of credit offer flexibility for business opportunities, including funding seasonal changes in inventory and receivables, taking advantage of vendor discounts, or meeting unexpected cash needs. SBA loans help to grow small businesses by offering longer loan terms and lower down payments than traditional business loans.
2. DO YOU HAVE GOOD CREDIT? DO YOUR BUSINESS PARTNERS?
You probably know the importance of a good credit score when obtaining loans like a mortgage or a personal loan. The same goes for business lending: the better your score, the more likely you are to get a "yes" from a lender, and with more favorable terms.
Your personal credit score and financial history are major factors in whether a lender will agree to loan you money. To the creditor, the loan isn't going to a faceless business: It's going to you and any partners you have. If you, your partners or your business has a credit score that could use a boost, consider taking some steps to improve it before seeking out a loan.
'Revolving lines of credit offer flexibility for business opportunities.'
3. ARE YOU GOING TO BE ABLE TO PAY BACK THE LOAN?
To a bank, all loans inherently come with some level of risk. And since banks are investing their depositors' money, they need to ensure the money loaned is likely to make its way back to the institution. That means if a bank isn't confident that you can make regular payments, it probably won't issue you a loan. To determine your ability to pay back a loan, your bank will ask for personal and business financial documents to assess your ability to make payments.
Pursuing a business loan can be complicated and time-consuming. But by taking some time to further explore these questions, and working with a strong bank dedicated to business customers, like Torrey Pines Bank, the loan process can prove to be worthwhile.
As a division of Western Alliance Bank, Member FDIC, Torrey Pines Bank clients benefit from the financial strength, capacity and sophisticated product offerings of a large bank along with the flexibility, deep regional knowledge and local leadership of a more specialized financial institution. This year, Western Alliance ranks #4 on the Forbes 2017 "Best Banks in America" list, which lists the nation's top 100 banks based on 10 important metrics related to growth, profitability, capital adequacy and asset quality.
*All offers subject to credit approval.
Information for this article was provided by Torrey Pines Bank. Learn more about how the bank can help your business grow and evolve with a loan option that's right for you by contacting your local banking expert. To contact your local banking expert, call the Downtown Los Angeles office at (213) 362-5200, the Beverly Hills office at (310) 623-8901, or visit torreypinesbank.com.
For reprint and licensing requests for this article, CLICK HERE.