100 Fastest Growing Private Companies 2017: Four Ways to Manage Cybersecurity Risks
Custom Content by the Los Angeles Business Journal
Tuesday, November 14, 2017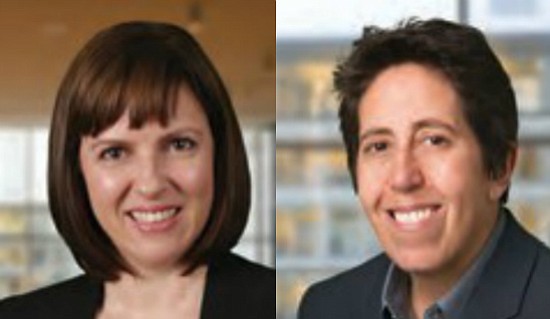 Whatever the nature of the data and systems used in your business — and whatever the size of your business — cybersecurity is an issue you cannot ignore. While the media frequently reports on data breaches affecting large companies, small and mid-sized companies are experiencing cyber-attacks just as often, but suffering more significant damages since they lack sufficient resources to deploy a comprehensive response.
Addressing and managing operational cybersecurity risks is important not only to lessen the risks and fallout of a cyber-attack but also to demonstrate that your company has taken appropriate steps and implemented necessary procedures to protect itself and its financial or strategic partners. The focus on cybersecurity will continue to intensify in the negotiation of finance, M&A and strategic transactions for companies of all sizes. Failure to demonstrate a solid cyber program can negatively impact the negotiation of important transactions.
Here are four steps that will help protect your business and better position you for transactions:
1. UNDERSTAND YOUR INFORMATION LIFECYCLE
Start by asking yourself these key questions, which will enable you to have a better understanding of any risks associated with your organization's collection, use, and storage of data.
What type of data does your organization acquire?
How does it acquire such data?
Who has access to the data (internally and externally)?
Who do you share data with?
How is it protected?
Where is it located in your organization or with vendors?
How long do you keep the data?
What happens if the data is damaged or destroyed?
Does the data belong to other parties?
How will you recover and continue to operate if the data and/or systems go down or become inoperable or inaccessible?
2. ASSESS RISKS FROM VENDORS OR PARTNERS THAT HAVE SYSTEM OR DATA ACCESS
Identify vendors or partners that have access to your systems, and make sure appropriate controls are in place to prevent unauthorized access to systems or misuse of data in the hands of the vendor. Implement multi-factor authentication for any individual who requires remote access to your system.
3. MITIGATE RISKS: IMPLEMENT PROTECTIVE MEASURES
You should have the appropriate policies in place to adequately protect your systems and data. Certain transactions will require you to produce these policies. You should also audit and test your policies to ensure they are accomplishing what they are intended to.
Ensure you have adequate contractual protections in place for vendor contracts, and make sure your employees are trained on and understand the appropriate protocols for access to and use of data.
Prev Next
For reprint and licensing requests for this article, CLICK HERE.