Deals & Dealmakers: B. Riley Adds magicJack
$143 million bolt-on deal latest for publicly traded investment bank
Friday, November 10, 2017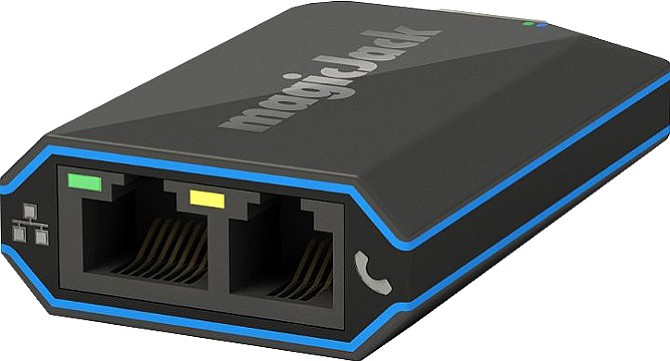 B. Riley Financial Inc. announced last week it would pay $143 million to purchase internet voice call service magicJack VocalTec Ltd.
The West Los Angeles-based investment bank has snapped up businesses in several sectors since 2014, when it acquired auction and appraisal company Great American Group Inc. The firm used the transaction to go public – Great American was traded over the counter – and was listed on the Nasdaq in July 2015.
B. Riley will bolt magicJack onto its existing internet call service United Online Inc., the company said. The firm paid $8.71 a share for magicJack, a 23 percent premium on the company's 90-day average share price.
B. Riley Chief Executive Bryant Riley said in a statement the magicJack acquisition was part of a strategy to invest in what the firm saw as undervalued assets.
"We believe that magicJack is representative of the type of proprietary investment with attractive return characteristics that are often overlooked by others, but where we are uniquely qualified to leverage our balance sheet and comprehensive platform in order to maximize the investment potential," Riley said. "Once fully integrated, we expect magicJack to generate a meaningful contribution to B. Riley's cash flow and, consistent with our policy of returning capital to shareholders, lead to increased dividends for ourw shareholders in the future."
B. Riley's stock price was up almost 2 percent Nov. 9, the day the deal was announced, closing at $16.20.
The firm also released its third quarter earnings last week, reporting $92.4 million in revenue. That was up from $57 million over the same period a year ago. The company said much of the revenue increase was attributed to new acquisitions to B. Riley's capital markets unit, including the $67 million May purchase of investment bank and brokerage firm Wunderlich Securities of Nashville and a June deal for FBR & Co. of Arlington, Va.
"This quarter also marked the first quarter with FBR Capital Markets & Co. and Wunderlich Securities under the B. Riley Financial umbrella," Riley said in a statement. "We took significant measures to bring these businesses in line with our operating philosophy."
B. Riley's net third quarter income was $400,000, or $0.01 per share. The company's market cap is $428 million.
Sullivan & Cromwell, Wilkinson Barker Knauer and Gross Kleinhendler Hodak Halevy Greenberg & Co. served as B. Riley's legal counsel. Bryan Cave, Wiley Rein and Yigal Arnon & Co. served as legal counsel for magicJack, with BofA Merrill Lynch acting as financial advisor.
Cornering Market
Cornerstone OnDemand, a personnel management software developer, said last week that private equity firm Silver Lake Partners and Microsoft Corp.'s
LinkedIn planned to invest $300 million in the
company.
The Santa Monica-based Cornerstone said it intends to use the proceeds to market to new customers, pay down debt and repurchase about $100 million worth of common stock. The software firm decided to take on strategic investors after receiving unsolicited and solicited acquisition bids from unnamed buyers, according to a statement by its Chief Executive Adam Miller.
Cornerstone's revenue for the quarter ended Sept. 30 was $122 million, a 13-percent increase compared to the same period last year. The company had a net loss for the quarter of $14.9 million, or 26 cents a share.
The company had $246 million in outstanding convertible note debt as of Sept. 30, according to a filing with the Securities and Exchange Commission. Silver Lake, together with LinkedIn, will purchase its convertible notes with a conversion price of $42 per share. The company anticipates the sale of the notes by the fiscal year's end.
Cornerstone shares closed at $37.60 on Nov. 8. The strategic investment was announced after markets closed that day.
Cornerstone will also expand its board of directors to 10 members from eight and appoint Joe Osnoss, managing director of Silver Lake, to the board as part of the investment. An additional independent director, to be nominated by Silver Lake and approved by the Cornerstone board, will be appointed later.
The board also authorized a $100 million share repurchase program.
Clearlake leading
Santa Monica private equity firm Clearlake Capital Group led a $65 million investment round for MetricStream Inc. of Palo Alto.
MetricStream offers corporate governance and risk compliance services. Other participants in the round included Goldman Sachs, Sageview Capital. MetricStream serves clients in the financial services, healthcare,
energy and utilities markets, among others.
Have a deal tip? Henry Meier can be reached at hmeier@labusinessjournal.com or at (323) 556-8321.
For reprint and licensing requests for this article, CLICK HERE.