The Business of Accounting: A Roundtable Discussion
Custom Content by the Los Angeles Business Journal
Thursday, November 2, 2017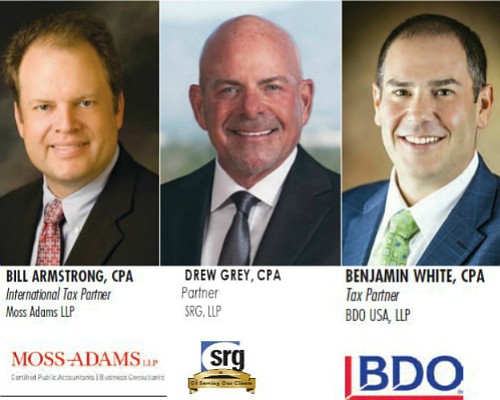 The Los Angeles Business Journal has once again turned to some of the leading accountants in the region to get their assessments regarding the current state of business accounting, economic variables, and the various trends that they have been observing, and in some cases, driving.
Following is a series of questions we posed to these financial stewards of Los Angeles and the unique responses they provided – offering a glimpse into the state of business accounting in 2017 – from the perspectives of those in the trenches delivering financial advice and leadership to the businesses of our region today.
Is the new administration having an effect on your clients' tax planning?
WHITE: The uncertainty about the new administration's ability to get a significant tax package into law is putting the brakes on a fair amount of my clients' tax planning. However, many of my clients do believe that we will see some corporate and individual tax rate reduction in the future, so they are implementing planning ideas to accelerate deductions as they may be worth more today than they would be in a rate-reduced future. The same goes for delaying the recognition of income as it may cost less tax dollars in the future.
ARMSTRONG: The proposed tax law changes coming from the new administration are causing pause and uncertainty within our client base. Unlike other proposed tax law changes that have occurred since the Tax Reform Act of 1986, the current administration's simplified, one-page-proposal contains material changes to core elements of the US tax system. This means that any tax planning companies perform between now and when the proposed changes may occur will most likely result in some level of resolution in tax law that could ultimately produce substantially different tax results.
GREY: The new administration has created significant uncertainty concerning income tax rates and whether there will be estate taxes. Our clients want to know the rates, as this impacts their decision process. Some of our clients have held off selling assets due to their inability to adequately plan. Taxes should not control decisions. We advise our clients to make economic decisions and then SRG will minimize the taxes through effective tax planning. Most tax experts do not expect that the administration will be able to eliminate estate taxes. We do know the IRS issued proposed regulations to eliminate discounts for minority interest for family related entities, which could drastically increase the taxes on estates. We do not anticipate that California will decrease State taxes. Therefore, we advise our clients to continue developing techniques to reduce their Federal and State income taxes and refine their estate plans to substantially reduce their taxes.
Prev Next
For reprint and licensing requests for this article, CLICK HERE.