Forever 21 Cuts Prices With F21 Red Chain
APPAREL: High on Low
Monday, May 15, 2017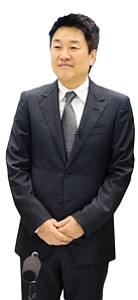 Fast-fashion retailer Forever 21 Inc., known for stylish clothes at prices as low as $6.90 for a T-shirt or $20 for jeans, is investing heavily in its even less-expensive brand, F21 Red, which promotes T-shirts that start at $3.90.
The downmarket shift comes as consumers in its core market – ages 16 to 24 – are shifting their limited discretionary spending to experiences and food. The private Highland Park company announced last month that it plans to open more than 40 of its off-price stores across the country this year, more than doubling its count as sales at the company's flagship brand appear to have slowed dramatically.
The retailer doesn't share financial figures, but Forbes estimated it had $4.4 billion in sales in 2015, and Forever 21 has since shuttered a few stores amid a tough postrecession retail environment.
Forever 21, co-owned by Do Won and Jin Sook Chang, didn't respond to a request for comment. The Changs, ranked No. 25 on the Business Journal's list of Wealthiest Angelenos, slipped 15 places on the list from last year, due in large part to declining sales for their company.
It is an environment that has led to the bankruptcies of local clothiers American Apparel Inc. and BCBG Max Azria Group. Extreme-value retailers such as TJX Cos.' T.J. Maxx and Gap Inc.'s Old Navy have proved resilient, however, with both increasing sales, and Forever 21 appears to to be following their lead.
"I think Forever 21 is looking at deep-value retail, which has seen consecutive quarters of increase (in sales), while average mall traffic has seen many consecutive quarters of decline," said Andrew Dunst, vice president at Sage, a Century City investment bank focused on fashion. "They're going a step lower on the value chain after seeing how successful those retailers are."
Linda Chang, vice president of merchandising at Forever 21, said in a news release that the expansion of F21 Red represents an important opportunity for the company's growth plan.
Rise of fast fashion
Even with its extreme pricing, however, there is pressure on F21 Red to operate in the black.
"I don't think they would do it unless they could make money," said Howard Davidowitz, chairman of New York's retail consultancy Davidowitz & Associates Inc.
The Changs opened their first store, Fashion 21, in Highland Park in 1984 after moving from South Korea.
The 900-square-foot store generated $700,000 in its first year, according to the company, which later rebranded as Forever 21. By 2005, Forever 21 had 200 locations that generated more than $640 million in sales. The company almost doubled its size in 2005 when it bought Texas retailer Gadzooks Inc. out of bankruptcy for about $33 million and took over the leases of about 150 stores.
Changing times
Meanwhile, Swedish fast-fashion retail competitor H&M Hennes & Maurtiz AB entered the U.S. market in 2000, growing to 415 U.S. stores in 2015.
Consumers responded enthusiastically to these fast-fashion stores' ability to make styles seen on runways available far more quickly than previously done, feeding the companies' growth.
That expansion might have come at a price, however. Analysts attribute part of the retail industry's struggles to a proliferation of too many brick-and-mortar outposts in the United States, which has the highest ratio of retail square footage per consumer in the world.
A subsidiary of real estate analytics firm Costar Group Inc. said in a January report that retailers need to convert, get rid of, or get rent reductions on about 1 billion square feet, or 10 percent of U.S. retail space, to stop the decline in sales per foot.
The decline of brick-and-mortar retailers such as Forever 21 was driven in large part by the rise of e-commerce. Besides providing another channel through which consumers can shop, the internet has reduced retail's pricing power by making it possible for buyers to find things for less online.
Forever 21's former exclusive shipping partner EZ Worldwide Express said in bankruptcy court filings last year that Forever 21's sales had declined by almost 50 percent over a five-week period in April and May 2016 year over year.
EZ Worldwide, based in Elizabeth, N.J., said nearly half its revenue came from Forever 21, and the retailer's decline was a contributing factor in the firm's bankruptcy.
Sage's Dunst said demand for discounted goods in the wake of the recession changed the landscape for retailers.
"I think people were trained coming out of the recession to look for brands at a discount and look for bargains," he said.
Younger consumers, who make up Forever 21's core demographic and came of age during the recession, tend to care less about brand names and more about getting a good price. They shop less frequently, maybe one or two times a season, rather than once a week, according to Marshal Cohen, retail analyst for Port Washington, N.Y.-based NPD Group Inc.
"The younger generation is deprioritizing fashion," Cohen said. "They're more concerned with their image on social media."
People ages 16 to 24 are shifting their discretionary spending from clothes to restaurants, he said. While baby boomers spent 16 percent more on restaurants last year than the year before, younger consumers spent 22 percent, according to NPD's research.
The shift has aided off-price retailers. Publicly traded TJX offers branded merchandise for 20 percent to 60 percent below department store prices at its T.J. Maxx and Marshalls apparel stores and its home furnishing retailer Homegoods. The company reported a 7 percent increase in sales to more than $33 billion for the year ended Jan. 1 from almost $31 billion the year before, and an almost 1 percent increase in net income to almost $2.3 billion from $2.28 billion over the same time period.
Meanwhile, although overall revenue for Gap Inc., whose holdings include Gap, Old Navy, and Banana Republic, declined last year, its Old Navy brand posted a sales increase of more than 2 percent to $6.8 billion for the year ended Jan. 28 from $6.7 billion the previous year.
While Forever 21's competitors include H&M and Spanish Inditex's Zara, F21 Red is competing with discount retailers including T.J. Maxx, Marshalls, and Old Navy, experts said.
Publicly traded Philadelphia-based teen retailer Five Below Inc., which sells a mix of clothes and accessories for $5 or less, moved onto Forever 21's home turf last month, opening nine stores in Southern California, including one in the same South Gate mall that houses the first F21 Red store. The SoCal expansion brought its national store count to 555.
Representatives of TJX and Five Below declined to comment.
Trying other avenues
NPD's Cohen said F21 Red's low-price, high-volume approach can help it compete.
While Forever 21 manufactures some of its garments in Los Angeles to speed up turnaround times, F21 Red probably makes all of its garments overseas, experts said. F21 Red's stores also tend to be smaller and in areas where real estate is less expensive, compared with Forever 21, which is in high-traffic malls.
"The ideal situation is a high-volume, good retail community, but just slightly off the high-retail area," Cohen said.
The original F21 Red South Gate shop is 18,000 square feet, about half the size of the average Forever 21, according to the company's website.
Sage's Dunst added that the company has the background to successfully grow F21 Red.
"They certainly have the design, manufacturing, and style expertise, and can compete quite intelligently and powerfully," he said.
Retail consultant Davidowitz said F21 Red's expansion is a wise move, but he doesn't know whether it will succeed, given the changing retail environment and online competition.
"It's an experiment," he said.
For reprint and licensing requests for this article, CLICK HERE.