Hudson Pacific Properties Buys Third Hollywood Studio Site
Tuesday, May 2, 2017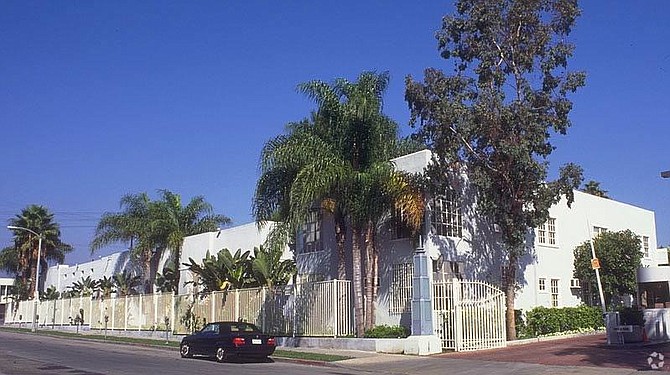 Hudson Pacific Properties Inc. has finalized its $200 million acquisition of Hollywood Center Studios, the company said Tuesday, expanding its vast footprint of studio and office space.
Now called Sunset Las Palmas Studios, the 369,000-square-foot property encompasses production offices and 13 sound stages. Hudson also owns Sunset Gower and Sunset Bronson studios nearby, along with five office developments at varying stages of completion.
The eight properties together will total 2.3 million square feet, according to figures from Hudson's website.
"There are some really attractive economies of scale related to this," said Bill Humphrey, senior vice president for Hudson's Sunset Studios division. "In terms of infrastructure, technology, and management, we're able to be more efficient."
Hudson, based in West L.A., counts about 40 tenants in its Hollywood studios, spanning writers, production companies, cable networks, and online entertainment platforms. MTV, Comedy Central, and Walt Disney Co. are among current tenants at Las Palmas.
"Our job is to be flexible and agnostic and accommodate all these different types of companies," Humphrey said.
Netflix, he said, could provide a model for other companies, especially as the media and technology industries continue to merge. The video streaming company, which increasingly produces original content, leases 423,000 square feet for its headquarters at Hudson's Icon and Cue buildings and uses production space within the Sunset Bronson complex.
"They want their corporate people near their creative production people, so there's more collaboration – everything's happening at a much faster speed now," Humphrey said.
Hudson entered a contract to buy the Las Palmas Studios from Studio Management Services Inc. in January and closed the deal Monday. The acquisition makes Hudson one of the largest owner-operators of sound stages in the United States as landlord of 1.2 million square feet on 41 acres in Hollywood, the company said.
Since its first structures were built in 1919, Las Palmas has been used to shoot television shows including "I Love Lucy" and "Jeopardy," as well as films such as "Hell's Angels" and "When Harry Met Sally."
Real estate reporter Daina Beth Solomon can be reached at dsolomon@labusinessjournal.com. Follow her on Twitter @dainabethcita for the latest in L.A. real estate news.
For reprint and licensing requests for this article, CLICK HERE.