Extended Stay Pays for Hotels
HOSPITALITY: King's move to China yielded investors.
Friday, March 31, 2017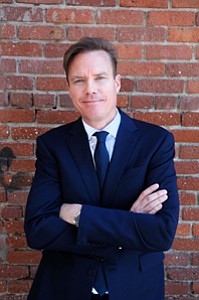 When the 2008 financial crisis crushed developer Grant King's vision of opening a hotel in Hollywood, the co-founder of Relevant Group did more than call wealthy investors for help. He moved to Shanghai for face time with potential backers.
Nearly a decade later, his $110 million Dream Hollywood Hotel is set to open this month, backed by financing from Chinese investors, including those using the EB-5 program to ease their paths to green cards.
"This type of money really sets a project up to succeed. … For developers, it's the cheapest form of capital you can get," King said.
More than helping Dream Hollywood get off the ground, Relevant was able to tap additional Chinese EB-5 funding to back three other hotels it plans to build on neighboring blocks at a cost of $185 million. It is also planning to use Chinese money to bankroll a $220 million downtown project, dubbed the Morrison Hotel.
That activity caught the attention of Colony NorthStar, which recently took a minority stake in the developer.
Hotel projects in particular can benefit from EB-5 financing because they don't need to load their books with debt, said Alan Reay, president of Atlas Hospitality Group in Irvine. This can help them weather seasonal occupancy flux, economic downturns, or a surge of local competitors.
"If they don't have debt on it, it's less of a concern," Reay said. "Over the long haul, building a hotel in Hollywood, in the next 10 to 20 years, it's going to be worth a heck of a lot more money."
The neighborhood's hotel market runs above 80 percent occupancy and, as a world-famous destination, can absorb new rooms as long as the economy holds up, he said. Relevant's four Hollywood projects – the Dream Hollywood Hotel, Tao Hotel, Thompson Hotel, and Tommie Hotel – will deliver 700 new rooms into an area with roughly 3,000 rooms that hasn't seen a hotel growth spurt in years, according to the Hollywood Chamber of Commerce.
Relevant's ambitions received a shot of confidence in December with a minority investment from Colony NorthStar, a downtown-based real estate investment trust with $56 billion of assets under management.
"Institutional backing combined with Relevant Group's established financing channels in China will help further accelerate future fundraising efforts both in velocity and size," Paul Fuhrman, Colony NorthStar's head of U.S. real estate, said in a statement.
Colony NorthStar did not report the transaction publicly. A spokeswoman said the company would not disclose the investment size.

Prev Next
For reprint and licensing requests for this article, CLICK HERE.