What is Soon-Shiong's Next Step in Fight For Tronc?
Thursday, March 23, 2017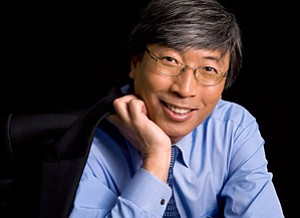 The high-stakes chess match for control of tronc Inc., Chicago parent of the Los Angeles Times, reached a fever pitch this week as biotech billionaire Patrick Soon-Shiong upped his stake with a series of stock acquisitions that appeared to be part of a move for control of the company.
Soon-Shiong's $30 million acquisition of the 5.5 percent stake in tronc held by HG Vora Capital came days after the announcement that he had been maneuvered off tronc's board and out of his vice chairman's seat by Michael Ferro, tronc's largest stakeholder and nonexecutive chairman. For a time, Soon-Shiong and Ferro were essentially on par – each holding just shy of 25 percent of the company's outstanding stock.
Then the goal posts moved.
Oaktree Capital Management said in a March 23 filing with the Securities and Exchange Commission that it would sell its more than 3.7 million shares – a 10.3 percent stake – back to tronc for $56 million, or $15 a share. Oaktree cannot buy tronc shares for two years as part of the deal, according to regulatory filings. The deal also stipulates the private equity firm gets a payout if company ownership changes within a year with stock selling at a higher value. The payout would cover the difference between the $15 a share price paid by tronc March 23 and any premium paid by a new owner.
Oaktree declined to comment on the sale, but its move came as a shock to some.
Long at odds with Ferro, the firm earlier this month sold 950,000 tronc shares to Soon-Shiong in a $13.9 million deal. That came after Oaktree lobbied hard for tronc to accept a buyout last summer from Gannett Co., with the downtown private equity firm threatening a lawsuit when the deal fell apart.
By selling a large chunk of its shares to Soon-Shiong, Oaktree appeared to have given the investor a leg up in his battle with Ferro. But the brash Chicago-based entrepreneur quickly turned the tables, using board control to orchestrate the buyback of Oaktree's remaining tronc stake. He also pushed through an amendment giving his ownership group an option to purchase up to 30 percent of the company's outstanding shares – 5 percent more than Soon-Shiong can control.
In response to the announcement, a spokesman for Soon-Shiong emailed a statement saying the investor was surprised that Ferro had been allowed to increase the amount of stock he could own.
Prev Next
For reprint and licensing requests for this article, CLICK HERE.