Investors in Chain Get More Servings of Bad News
DINING: Dim sales forecast, another executive departure batter stock of DineEquity.
Friday, March 3, 2017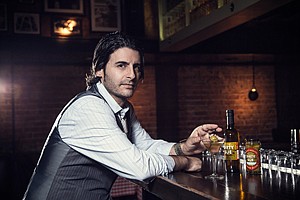 DineEquity Inc.'s woes aren't over.
The Glendale company's stock had already taken a dive last month with the company's poorer than expected fourth-quarter earnings and declining revenue from its Applebee's Neighborhood Grill & Bar and IHOP units. Added to that was the news that its chief executive, Julia Stewart, was resigning effective March 1 after a decade at the helm.
Shares tumbled again last week after the company said in its annual financial report that it expected same-store sales at Applebee's to continue their decline by 4 percent to 8 percent in 2017. The report also said the company expects franchisees to close 40 to 60 restaurants this year, but open 20 to 30 locations internationally.
DineEquity generated revenue of almost $634 million last year, down from $681 million in 2015.
Its fourth-quarter net income dropped to $24.5 million ($1.37 a share) from $29.5 million ($1.59) in the same period in 2015. That was below some analysts' expectations of $1.43 a share for the fourth quarter.
DineEquity also announced March 1 that Chief Financial Officer Thomas Emrey was stepping down to join infant products company Munchkin Inc. Company shares fell nearly 12 percent after the announcement to close at $52.90 on March 1.
As with many other sit-down casual dining chains, Applebee's struggled last year with declining foot traffic. The disappointing numbers came despite an expensive upgrade that introduced wood-fired grills and hand-cut steaks. Its concept failed to connect with millennials, according to analysts.
Shaken and Stirred
A Studio City producer of olive juice and garnishes for cocktails is shaking things up after restaurant chain P.F. Chang's China Bistro Inc. created a drink using the company's product.
Dirty Sue's premium olive juice was picked up by the Asian-themed restaurant for a new signature dirty olive martini. P.F. Chang, which has 216 locations in the United States and 66 internationally, is owned by New York private equity firm Centerbridge Partners, which bought the chain in 2012 for $1.1 billion. It will also carry Dirty Sue's blue cheese stuffed olives for other drinks.
P.F. Chang's reach will allow Dirty Sue's products to be available in practically every state, said Eric Tecosky, the company's 47-year-old owner.
"Having P.F. Chang's partner with us, say they want to take a chance on a small brand, is amazing," he said.
Tecosky declined to share revenue numbers, but said he had sold six figures' worth of bottles, which sell for about $11 online, last year. The company was founded in 2005.
The arrangement also will help Dirty Sue with distribution. Its products can already be found at bars and retailers in many states and they are sold through its website, but the cost of shipping the juice to places where Dirty Sue doesn't have distributors made it prohibitively expensive.
Because P.F. Chang's distributors in each state will carry Dirty Sue, bars and restaurants across the country will be able to buy it at a reasonable price, Tecosky said.
"Anytime you do volume nationally, it's a big deal," he said. "It's a bigger deal now that it's available around the country. For a small brand, that's always the rub. People want it but they can't buy it."
The deal was set in motion when a Dirty Sue salesman approached P.F. Chang's about a year ago. Tecosky met the same representative by chance a month later at an industry event at Arizona Cocktail Week. The company spent a while testing the product before agreeing to take it on, he said.
The new cocktail is part of a larger U.S. rollout of new foods and drinks announced by the Scottsdale, Ariz., restaurant company at the end of last month.
Tecosky said he came up with the idea of bottling and selling olive juice while tending bar at Jones Hollywood, an upscale West Hollywood restaurant. He and other bartenders would frequently run out of juice to make dirty martinis but would have an excess of olives.
He started making Dirty Sue olive juice with Spanish olives and twice-filtered brine in his apartment with the money from his tips. He raised a few hundred thousand dollars from individual investors, although he still retains majority ownership of the company.
Staff reporter Caroline Anderson can be reached at canderson@labusinessjournal or 323-556-8329.
For reprint and licensing requests for this article, CLICK HERE.