8 over 80: David Mirisch
Friday, June 2, 2017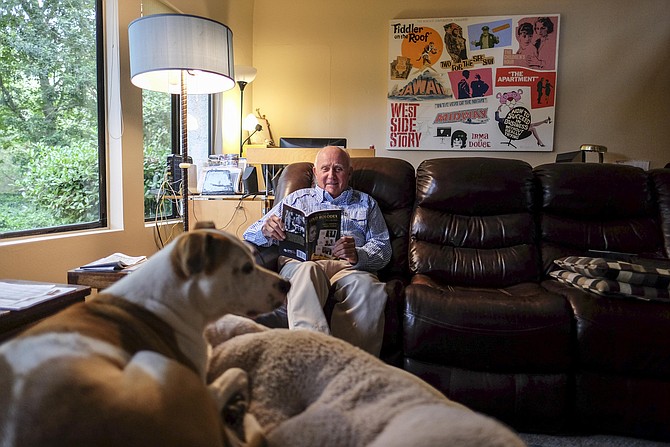 David Mirisch, 81
David Mirisch Enterprises, a Westlake Village producer of fundraising events.
Title: President
Background: Part of the Mirisch Co. family that has produced classics including "Some Like It Hot" and "The Magnificent Seven."
How many hours a week do you work?
40 plus.
Why not retire?
I love what I do. I produce and consult for nonprofits for them to raise more funds. I've done over 2,500 fundraising events throughout the United States and seven foreign countries. I've raised $35 million throughout my career.
Does your family want you to retire?
They know when I'm ready, I will.
Best part of working past 80? Worst?  
The best is utilizing my knowledge of putting on fundraising events during the past 50 years. The worst is that I get a little more tired than when I was younger.
Are you up to date on technology?
Not so much. I use my daughter and my college interns for that.
What is the best advice you ever got?  
I went to work for United Artists when I just came out of college, and the Mirisch Corp. distributed their films through United Artists. My uncle Harold said, "Don't throw your weight around and brag you're a Mirisch. Just gain the respect of the people you work for, and then they'll find out you're a part of the Mirisch family."
What advice would you give to people who want to work well past 65?
Work only if you have to. Marry a good woman who will stay with you for 35 years, like my wife, Sandy.
What's the secret to staying healthy and active?
Have good doctors who keep you both healthy and allow you to remain active.
Do you work as much as you used to in your 40s and 50s?
I have slowed down a little as I have fewer accounts to work on.
How has your work routine changed?
I've probably worked every day of my life. I still get up at 5 a.m., I go to the computer and check all my emails. I check what calls I need to make during the day. I still go to meetings to pitch my business.
What do you miss the most about being young?
I can't run around as much as I used to.
What do you see in the future?  
Whatever God has in store for me.
– Omar Shamout
For reprint and licensing requests for this article, CLICK HERE.