20 in their 20s: Noah Whinston
Friday, June 2, 2017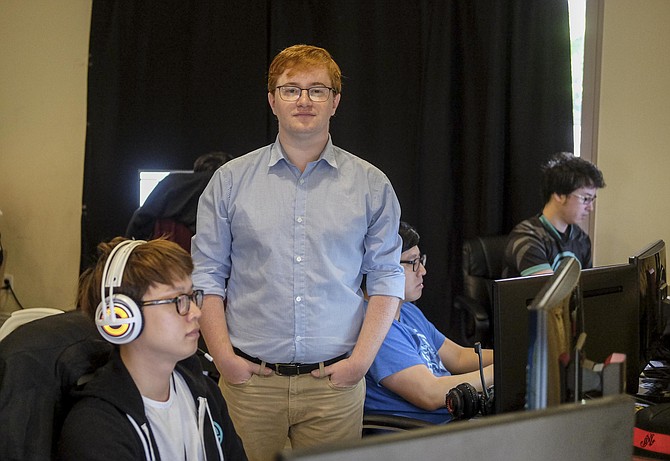 Noah Whinston, 22
Immortals, a Venice e-sports company that manages competitive video-game teams.
Employees: 30
Financials: Venture capital and investors including Lions Gate Entertainment Corp. and Lionsgate Interactive Ventures President Peter Levin.
What led you to start your own business?
I was a casual fan of e-sports but didn't really feel like existing organizations were earning my loyalty in the same way that a traditional sports team or even a consumer-focused startup would. Branding and identity weren't big priorities. I felt underserved as a fan, and I wanted to build my own organization to sort of be the change I wanted to see in the e-sports industry.
Where did you get the startup money?
Before starting Immortals, I was a successful sports and e-sports bettor. Through my connections there, I was introduced to Clinton Foy from Crosscut Ventures who shared my vision and helped put together our first group of investors.
What's been the biggest challenge so far?
Scaling a startup in a niche industry can be incredibly difficult, since there's a lack of people with a combination of grassroots expertise and significant professional experience.
What's the most important lesson you've learned?
Creating a healthy work environment is way more important than sacrificing environment to cater to individual talented employees.
How many hours a day do you put in?
Startups equal long hours. So, right now, I'm at about 10 to 12 hours per day, down from my peak of 14 to 16.
Has your youth led to any awkward situations, such as when you supervise older employees?
It hasn't really. E-sports is a young industry, so most of my employees are in the same age bracket as I am. Ultimately though, solving that situation is just about mutual respect.
Would you start another company? 
Absolutely. I love what I do at Immortals, but there will come a time when e-sports is fully built out and the value will lie in people more operationally skilled than I am.
Could you ever work for someone else? 
Sure, I could see myself working for another person that I respect and want to learn from.
What do you do to unwind? 
Work-life balance is not really a thing for me, or most startup founders, but I try to carve out a few hours per day to play video games, cook for myself, or read.
– Garrett Reim
For reprint and licensing requests for this article, CLICK HERE.