They've Still Got Mail
ENTERTAINMENT: Talent agencies' old-school training.
Friday, July 21, 2017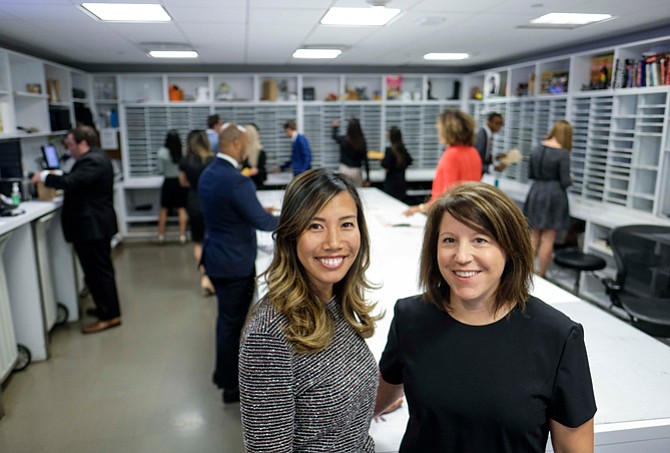 Today's office employee spends more time opening e-mails than envelopes.
But L.A.'s talent agencies are hanging onto a piece of retro mystique that's served as the training ground for a great many entertainment power players through the years: the company mailroom.
While PDF scripts and digital communication have led to far less paper moving through mailrooms than in the past, almost all agent trainees at top agencies still serve a required tour of duty in the mailroom as part of their initiation into a highly competitive world.
Agency representatives said agent hopefuls can still be found pushing mail carts, as well as binding and delivering hard-copy scripts for bosses who still prefer to thumb through physical pages than tap an iPad or Kindle screen.
"We consider the CAA program our version of getting your MBA or going to grad school," said television agent Kathy White, who oversees Creative Artists Agency's trainee program with two other alumni: Natalie Tran, co-director of the Century City agency's CAA Foundation, and Jimmy Darmody, co-head of the motion picture department.
Mailroom or agent trainee programs – not to be confused with internships – are also still in force at ICM Partners of Century City, as well as WME-IMG, United Talent Agency and Agency for the Performing Arts, all based in Beverly Hills.
CAA's program has existed since the agency was founded in 1975, and it is actually the second rung on its corporate ladder. Agency employees must first work as an agent's assistant for about a year before they can apply.
If accepted, they then begin a three-month stint in the mailroom to kick off their training. Each agent trainee class ranges in size from five to 16 employees.
While the company didn't provide hard numbers, a representative said thousands of applicants apply for entry level positions, including assistant jobs, every year. Assistants at CAA make about $13 an hour – or roughly $27,000 a year – according to jobs website Glassdoor.
Other companies flip the script, with entry level employees starting in the mail room and then moving on to an assistant desk. Such is the case at WME, where entry level mailroom employees, called floaters, are assigned a variety of tasks that allow them to circulate through the company's various departments for six to eight weeks before becoming assistants.
Swimming with sharks?
James Gosnell, chief executive of Agency for the Performing Arts, said mailroom programs have continued to flourish because there is no specific academic path to an agent career. Dozens of APA agents are veterans of the agency's program.
Prev Next
For reprint and licensing requests for this article, CLICK HERE.