Santa Monica Telephone Building Sells to DivcoWest for $52.5M
Tuesday, February 28, 2017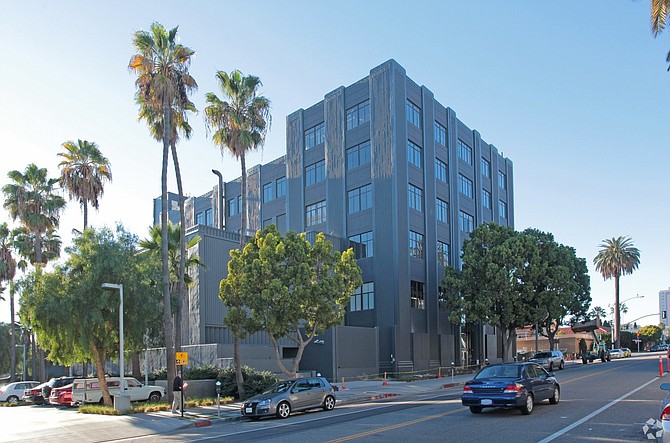 Santa Monica's Telephone Building, a recently renovated office building half a mile from the beach, was sold Monday to real estate investment firm DivcoWest for $52.5 million, according to a source familiar with the deal.
The sale consists of 58,540 square feet of the six-story building at $897 a square foot.
A separate portion of the 82,164-square-foot building is used as a telephone switching hub, according to marketing materials from Holliday Fenoglio Fowler, which represented the sellers. CoStar records show that Verizon, a previous owner of the property, retained a portion of the building after it was divided into condominium interests in 2012.
The building, whose tenants include Verizon and venture capital firm Upfront Ventures, last sold in 2012 for $19.5 million to Pacshore Partners and Alcion Ventures through an entity called Alcion PS Santa Monica Owner, according to public records.
Divco, based in San Francisco, targeted the site for its location in a high-demand area where new construction is extremely limited.
"The Telephone Building is an irreplaceable, top grade commercial asset in a severely supply-constrained submarket of Los Angeles," Michael Provost, Divco's managing director, said in a statement. "It has superb access to transit and other crucial amenities that employers look for to attract and retain talent."
The building is 85 percent leased, according to HFF, including two ground-floor eateries, Cassia and Ester's Wine Shop and Bar. The 1930s-era building completed a major renovation in 2015 and now commands some of the highest rents in Santa Monica, HFF said.
Average monthly rents in Santa Monica hit $5.76 a square foot last quarter, according to Jones Lang LaSalle, making them the highest in the city.
CBRE data show that Santa Monica had a net absorption of 537,513 square feet last quarter – a record for the submarket that represented about a quarter of L.A.'s total net absorption. As a result, the office vacancy rate slid from 15 percent to 9.5 percent, leaving less than 1 million square feet available for lease.
Divco also owns two other L.A. office properties – Continental Grand Plaza in El Segundo and Water's Edge in Playa Vista. It sold Gateway El Segundo last November for $120 million and the Pasadena Business Center last June for $67 million. According to Divco's website, the company and its affiliates manage more than $2.5 billion in equity.
Doug Bond, Andrew Harper, Ryan Gallagher, Michael Leggett, and Michael Matchett held the listing for HFF, while Divco represented itself.
The Real Deal first reported that Divco was in talks to buy the property.
For reprint and licensing requests for this article, CLICK HERE.