Times' Newsroom Staff Nears Vote on Union
Friday, December 29, 2017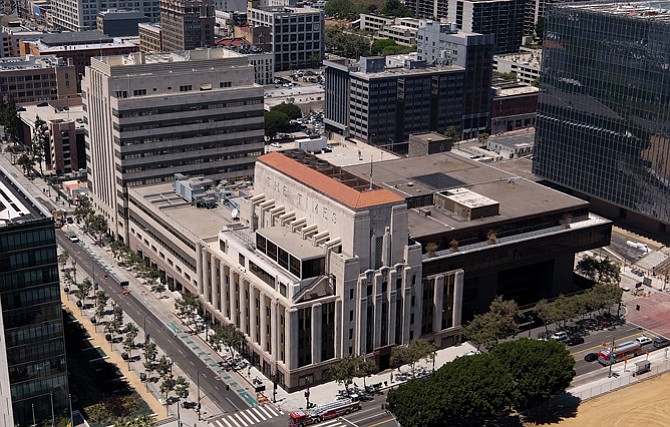 Los Angeles Times newsroom staffers plan to ring in the New Year with a vote on whether or not to unionize.
The Los Angeles Times Organizing Committee plans to send out ballots to newsroom staffers on Thursday for a vote on whether the editorial staff of tronc Inc.-owned L.A. Times will form its own local of the NewsGuild, which represents journalists and media workers at the New York Times and Wall Street Journal, among other organizations.
Organizing committee member Jon Schleuss said in an e-mail that ballots will be mailed from the National Labor Relations Board via the U.S. Postal Service. They must be returned by post by January 18.
Counting of ballots will take place on January 19. 
"We expect to win by a very large margin," Schleuss said. "It'll be a win to safeguard the future of the Times and its journalists."
The Los Angeles Times Organizing Committee announced last month that the group had filed with the National Labor Relations Board for an election to have the NewsGuild-CWA represent the newsroom.
The committee said its goals were to protect benefits from unilateral change by tronc and to allow a group effort to fight for annual staff-wide salary increases; accrued vacation for all employees; equal pay for men, women and journalists of color; and fair notice of layoffs, guaranteed severance packages and recall rights, which allow a laid-off employee to be recalled to employment within a specified period.
The unionization push followed months of turmoil at the L.A. Times. The paper announced in June that it would commence a buyout to reduce newsroom staff. In August, Chicago-based tronc ousted Times Publisher and Editor-in-Chief Davan Maharaj, as well as several other top editors. Also in August, tronc brought in Ross Levinsohn, a veteran of Yahoo, Fox Interactive Media and other media companies, as Times chief executive and publisher.
In early October, Lewis D'Vorkin was named editor-in-chief of the Times and Mickie Rosen was named president of Los Angeles Times Media Group, a unit of Chicago-based tronc Inc. D'Vorkin most recently served as Forbes' Chief Product Officer, leading the editorial, product and technology teams.
– Diane Haithman
For reprint and licensing requests for this article, CLICK HERE.