Sports Titans Profile: Marc Merrill and Brandon Beck
One-Time USC Roommates Shake World of Sports
Friday, December 29, 2017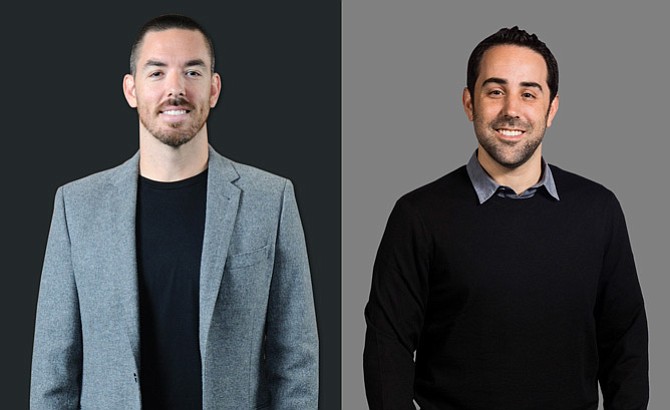 Think of Staples Center and there's a good chance that the sweaty intensity of a Taylor Swift concert, the quickness and athleticism of a Los Angeles Kings ice hockey game or the solemn passion of Kobe Bryant's recent numbers retirement ceremony will take center stage in your mind.
Now make room for tens of thousands of cheering fans filling the venerable arena to watch young athletes with world-class hand-eye coordination playing a video game.
Welcome to League of Legends, an e-sports game and tournament known colloquially as "LoL" and sponsored by the West L.A.-based Riot Games, led by onetime USC roommates Brandon Beck and Marc Merrill.
The two are a long way from campus.
Los Angeles has become one of e-sports major hubs, and Beck and Merrill have been at this phenomenon's epicenter since its early days.
"L.A., as it relates to e-sports, not only has a lot of fans, but also it happens to be home to a bunch of professional players and a couple of leagues," Beck said.
Playing video games is no longer limited to status hobby or derided as an escape. It's grown into a full-on passion among hundreds of millions of competitors and fans the world over – and there now is serious money involved.
The Samsung Galaxy – a team of eight or so sponsored by the eponymous South Korea-based consumer electronics brand – won the 2017 League of Legends annual tourney, taking nearly $1.9 million in prize money.
LoL's Mid-Season Invitational snagged about 360 million unique viewers, more than tripling the Super Bowl's audience online, according to the league's official website.
Like it or not, baffled or bewildered, it's time to realize that e-sports – or competitive gaming – is growing increasingly important as part of Southern California's sporting scene.
L.A. epicenter
Consider that Riot Games parent – China-based Tencent Holdings Ltd. – counts the brand among a portfolio that produces more than $22 billion in annual revenue and includes globally-known entities such as .
More people watch gaming video worldwide than use Netflix, ESPN, Hulu or HBO combined, an August 2017 SuperData Research study estimated.
Amazon.com Inc.'s Twitch, a streaming video site that focuses on gaming, has a larger audience (185 million) than channels such as ESPN (90 million).
Total worldwide viewers of gaming video content is expected to grow 22 percent to 743 million in 2019 from 609 million in 2016, SuperData said.
Prev Next
For reprint and licensing requests for this article, CLICK HERE.