Downtown Santa Monica Office Building Sells for $117 Million
Tuesday, December 26, 2017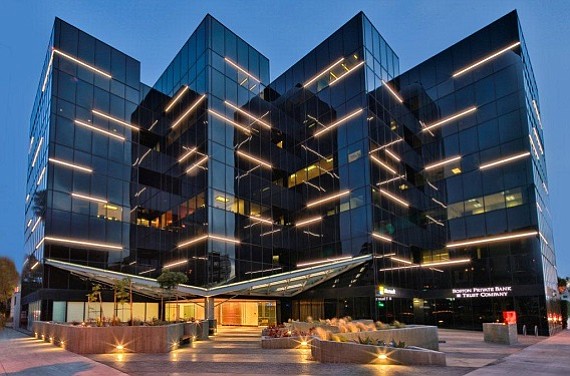 Olive Hill Group LLC paid $117 million – $1,047 per square foot – for 520 Broadway, a six-story, 113,000-square-foot office building located in downtown Santa Monica.
Home to tenants such as Microsoft, work space provider WeWork and renewable energy company SolarReserve, the property is a two-time winner of the "Outstanding Building of the Year" award from the Building Owner and Managers Association of Greater Los Angeles.
Eastdil Secured acted as Olive Hill Group's broker to purchase 520 Broadway, which was constructed in 1981 and renovated in 2013. Steven Edwards and Grace Winters of Manatt, Phelps & Phillips LLP represented the buyer as legal counsel in the deal.
The Santa Monica-based Artisan Realty Advisors was the seller.
The property is located within walking distance of the Downtown Santa Monica Metro Expo Line light-rail train station as well as the beach and the Santa Monica Place shopping mall.
It was the only building of its size in Santa Monica's downtown area that was not held by long-term ownership, said Olive Hill Group President Michael Cho in a statement.
"Future acquisition opportunities in Santa Monica will be rare, which strategically positions this property to perform well over time," Cho said.
Santa Monica's development limits have stifled office development in that market and there currently are no proposed new office developments in the city's downtown area, Cho explained.
That, coupled with the growth of the tech sector in Los Angeles, will continue to boost rents in Santa Monica.
"Last year, the tech sector in L.A. raised $4.2 billion, which was a 38 percent increase from 2015," said Tim Lee, vice president of corporate and legal affairs for Olive Hill Group, in a statement. "We expect this number to continue to climb, attracting more and more tech startups and companies to the region."
Ciaran McEvoy can be reached at cmcevoy@labusinessjournal.com
For reprint and licensing requests for this article, CLICK HERE.