Sports Titans: Jeanie Buss
2018 Book of Lists
Thursday, December 21, 2017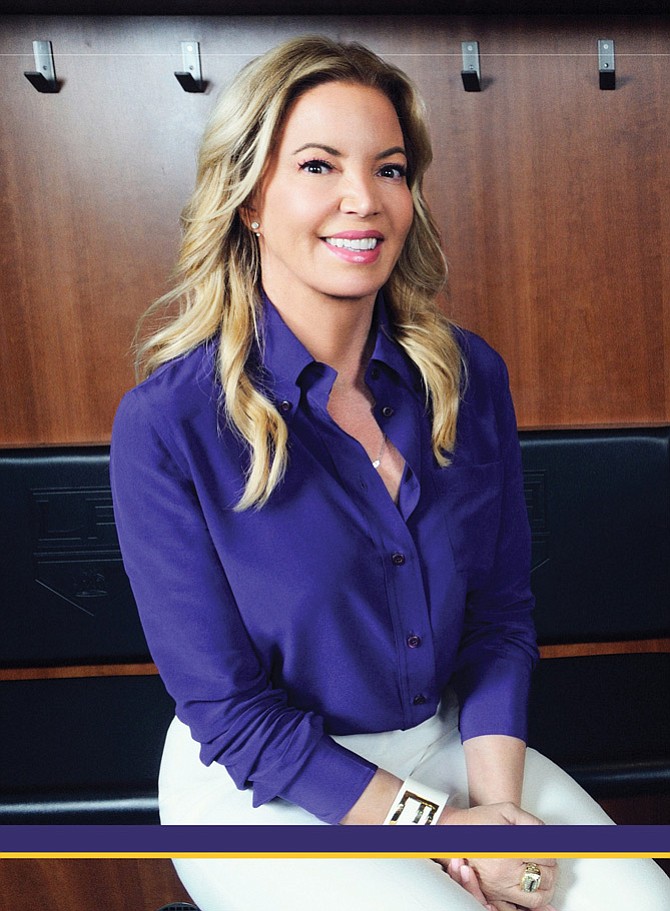 What about in Los Angeles? What opportunities do you see here?
We're always looking for new ways to increase our revenue streams. But our hands are tied in so many different things. When you play at an arena like Staples, our capacity is below 19,000, and so there are only so many people who can see a game live. A big reason why we made the move from Fox Sports and KCAL to Spectrum SportsNet was that we wanted more opportunities for Lakers programming to be seen. In terms of us creating a footprint in Southern California, we make sure we play preseason games in Anaheim, Ontario, San Diego, up to Bakersfield and Fresno. We try to go where our fans are.
Are the owners of L.A.'s sports teams a close-knit group?
They obviously understand the business very well – the economics of owning a sports team – but they also understand the importance of these teams to the community. They understand how to drive revenue, but that there's also an obligation to give back. That's important in how you approach putting your team together, how you sell tickets, what you donate and what you do for youth charities and for foundations.
What's your favorite L.A. sports moment?
What still gives me chills is after we won the championship in 2010 over the Celtics. We had a rally at the Coliseum and we put the Laker basketball court on the floor of the Coliseum and it looked like a postage stamp. The Coliseum was completely full; we wanted to make sure [that] people who had never been to Staples [had] an opportunity to see this team that they loved in person. That love and joy and celebration brings a lump to my throat – what this team means, what it meant for Kobe's career, for Phil Jackson, what it meant for my dad. It was just… those fans, they filled up everything, like 100,000 people, to see this group of people on the little basketball court in the middle of the Coliseum.
Prev Next
For reprint and licensing requests for this article, CLICK HERE.