Kosmont Survey Sees Relative Improvement
Friday, December 15, 2017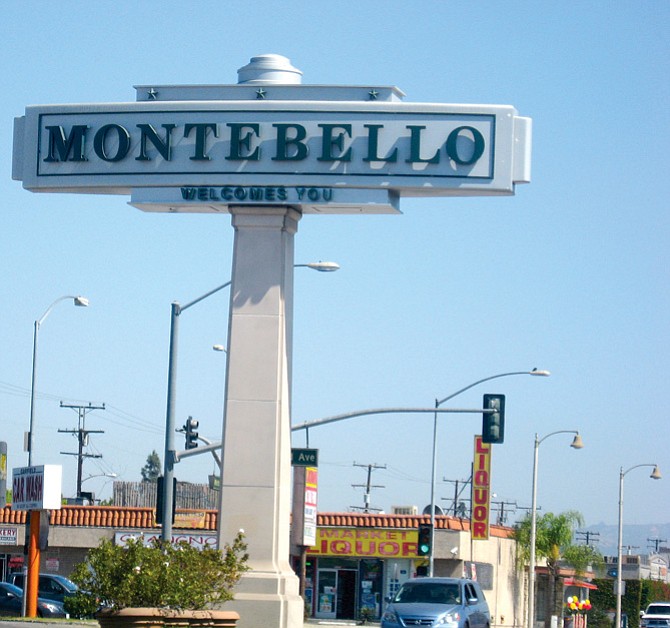 The L.A. area remains a costly place to do business thanks to government fees and taxes, but cities in other Western regions are catching up, according to an annual survey of business costs being released this week.
The survey from Manhattan Beach-based economic development consulting firm Kosmont Cos. and the Rose Institute of State and Local Government at Claremont McKenna College classified 44 cities in L.A. County as "high cost" for business-related fees and taxes as of early 2017, down from 46 cities a year earlier.
Seven Los Angeles County cities made a list of the 20 most expensive cities within the survey's nine Western states –one less local city than last year.
The improvements for cities in L.A. County – from the point of view of expenses owing to taxes and fees – are relative and not indicative of a drop in costs here, according to Kosmont Cos. Chief Executive Larry Kosmont.
Rather, he said, cities from other California counties and in other states have raised taxes and fees, bringing them more in line with the L.A. area.
"This has more to do with the cost-comparison with other cities in the survey than moves these cities in Los Angeles County took on an absolute scale to reduce costs," Kosmont said. "We're seeing cities in California and other places pass increases in hotel taxes and utility taxes, and more and more sales tax hikes."
A prominent example: Denver was added to the list of the 20 most expensive cities in the Western U.S., pushing Pomona off the list.
The relative improvements among the L.A. County cities might be short-lived. Two voter-approved countywide sales tax increases that took effect this year after the survey was done – a half cent hike for transportation projects and a quarter-cent hike for homeless services – will likely change rankings in next year's survey.
"These sales tax hikes will ensure that L.A. County will be a considerably more expensive place to do business as measured for next year's survey," he explained.
City comparisons
The Kosmont-Rose Institute Cost of Doing Business Survey analyzes taxes and fees in 307 cities in the Western U.S., including 74 of L.A. County's 88 cities. Excluded municipalities are primarily residential, with few or no businesses.
The survey looks at three main taxes/fees: business license (or gross receipts) taxes or fees, sales taxes and property taxes. It also factors in utility users' taxes, hotel bed taxes, development fees and various other taxes and fees that vary widely by city.
All taxes and fees are put into a weighted formula to calculate cost ratings of very low cost, low cost, average cost, high cost and very high cost. How cities rank within each category is not released.
Twenty-three of the costliest L. A. County municipalities for business by the survey's standard included Beverly Hills, Culver City, Los Angeles, Pasadena and Santa Monica. 21 were in the second-tier high cost category and included Burbank, Claremont, Downey, City of Industry and Long Beach. Last year, there were 23 cities in each category.
Some cities moved into less pricey categories. Baldwin Park and Montebello, for examples, are now considered "average cost" versus last year's "high cost" designation.
The city of Los Angeles, according to the survey authors, has one of the highest cost ratings in the county.
"The city…has high utility taxes ranging from 10 percent on gas to 12.5 percent on electricity, and has a relatively high property tax rate of 1.25 percent," the survey authors stated. "And thanks to its gross-receipts-based formula, the city also has one of the highest business license fees."
The survey calculates that a company making $10 million a year in Los Angeles pays between $10,500 and $52,800 a year in gross receipts taxes. A few years ago, many businesses would have paid an even higher amount, but the city lowered the top tax rate.
On the other end of the spectrum, only one L.A. County city steadily appears in the "very low cost" category: Westlake Village, which borders Ventura County.
"We do not have a business license tax and our City Council is very business friendly," said Westlake Village City Manager Ray Taylor.
The municipality's very small population of about 8,800, according to the state Department of Finance, and full-time staff of 11 likely it doesn't face the high labor and pension costs of larger cities.
Also in the very low cost category is nearby Moorpark in Ventura County, which was the only California city to make the 20 Least Expensive Cities list in the Kosmont-Rose Institute survey. It's the first time in recent memory that a city less than 15 miles from L.A. County has made this list. Companies in Moorpark could take advantage of its minimal taxes and fees and still be close enough to sell to the huge L.A. market, Kosmont said.
Pension pressures
Rising pension contributions are increasing pressure to enact other tax hikes to generate revenue for many L.A. County cities, Kosmont said. Hotel bed tax increases, utility users' tax restructurings and sales tax hikes are the most common choices. Several cities have put tax hike measures before voters in almost every round of municipal elections since the Great Recession. Some L.A. County cities, such as South Gate, have maxed out their allowable sales tax rates under state law.
Kosmont said, another threat is looming: tax code changes from Washington. Those include the removal of tax exempt status from private activity bonds, which could increase city costs for much-touted public-private partnerships for infrastructure projects.
One cash-generating possibility for local governments is the statewide legalization of marijuana sales that starts next month that will allow cities to enact taxes on dispensaries and other cannabis product sales. Lynwood earlier this year approved a tax on marijuana growers.
"As cities' budgets become increasingly squeezed by rising pension costs and possible federal tax changes, marijuana tax revenue becomes even more attractive," Kosmont said.
For reprint and licensing requests for this article, CLICK HERE.