LA Weekly Vs. New Alternative
MEDIA: Social media blitz aims to oust new owners
Friday, December 8, 2017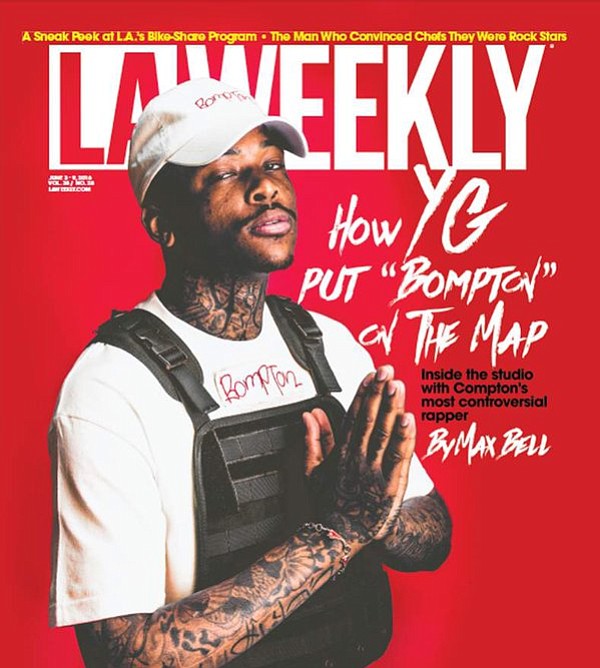 Chalk one up for the new alternative press.
An outrage-fueled social media campaign over layoffs by the new owners of LA Weekly ended the paper's Sips & Sweets festival.
The campaign against Semanal Media, which took over the free weekly less than two weeks ago, prompted numerous local businesses to pull out as sponsors of the culinary event, which was planned for Thursday at Petersen Automotive Museum. A representative of the Petersen said plans for the event had been confirmed late last week, but the museum later got word from LA Weekly that the fete was off.
Participants in the #boycottlaweekly campaign, spread mostly via Twitter, asked sponsors to pull out of the event and to stop advertising in the publication. Campaigners have objected not only to the firings but to reports that new ownership was inviting unpaid contributors to fill itspages. One vocal participant in the campaign was movie director Ava DuVernay, the subject of an in-depth LA Weekly profile in December 2016.
Twitter protesters and other media watchers also cited concerns that the new ownership –which includes a number of conservatives who have been consistent donors to the Republican party – would undermine the publication's historic alternative bent and left-leaning roots.
The Semanal ownership group includes Brian Calle, until recently the opinion editor for Southern California News Group; attorney David Welch of Greenberg Gross's downtown office; Bay area investor and philanthropist Kevin Xu; and Paul Makarechian, chief executive of Makar Properties LLC in Beverly Hills, among others.
Calle had touted Erwin Chemerinsky, dean of UC Berkeley's law school, as a potential investor, but the constitutional scholar reportedly decided against taking a stake.
Semanal Media, a downtown-based entity established for purposes of the transaction, purchased L.A.Weekly from Voice Media Group (VMG) in October on undisclosed terms.
Laid-off staffers and other journalists spearheading the Twitter campaign said the intent was not to shut down the alternative weekly but to compel Semanal Media to sell the publication to an owner more committed to Los Angeles and its culture.
Jeff Weiss, a former music columnist for the LA Weekly who had continued to freelance for the publication until the new ownership took over, said he quit as a contributor on Nov. 29, when nine of the Weekly's 13 editorial staffers were fired. Publisher Matt Cooperstein, editor Mara Shalhoup, and other writing and design staffers were let go.
Weiss said he banded together with fired Weekly film critic April Wolfe and others to launch the campaign in hopes that the effort would force another sale.

"We are doing it to get him (Calle) to sell the paper because he has a well-documented history of cavalier disregard for the city of Los Angeles, its culture, and the importance of local journalism," Weiss said. "We want a sale, nothing less. I don't want anyone to shut down the paper. That would be a tragedy."
The #boycottlaweekly campaign led to at least five listed sponsors backing out before the event was canceled: Otium restaurant at downtown's Broad Museum; Amoeba Records; Angel City Brewery, downtown event space Resident DTLA and Momed restaurants, with locations in Beverly Hills and Atwater Village.
Amoeba Records also said in a statement that it would pull a planned full page "institutional" ad from LA Weekly's upcoming edition, and that its relationship with the paper would be reconsidered.
"We will evaluate our ongoing relationship with the LA Weekly in the New Year, after determining whether or not LA Weekly is able to re-establish itself as credible, empathetic and supportive of the community it serves," Amoeba said.
New co-owner Welch said in an e-mail that Semanal Media is committed to preserving a free press.
"The recent boycotts reflect the community's concerns, and we are taking these concerns into account during this transition," the attorney said. "We hope everyone will bear with us as we direct our focus to making improvements and working to help this beloved publication reach its full potential. This includes cancelling our Sips & Sweets event … we apologize for the inconvenience."
For reprint and licensing requests for this article, CLICK HERE.