LA Weekly Sponsors, Advertisers Pull Out Amid Boycott Campaign
Tuesday, December 5, 2017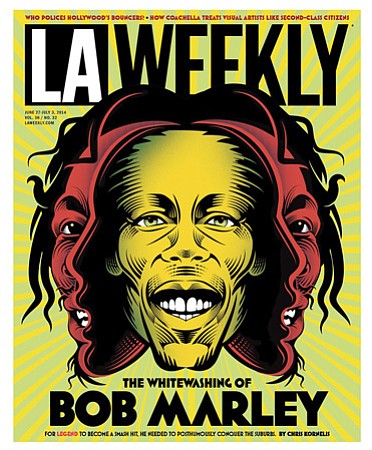 In the wake of last week's mass layoffs at LA Weekly by its new owner, a boycott campaign spreading over social media has businesses pulling ads and removing themselves from the sponsor list for an upcoming LA Weekly event.
The Weekly's Sips & Sweets festival, scheduled for Thursday evening at the Petersen Automotive Museum, will be missing at least four of its listed sponsors for the event:; Amoeba Records of Hollywood; Angel City Brewery of the Arts District; Otium restaurant at downtown's Broad Museum; and Resident DTLA have all removed themselves from the sponsor roster.
Amoeba Records also said in statement that it would pull a planned full page "institutional" ad from LA Weekly's upcoming edition and that its relationship with the paper would be reconsidered.
"We will evaluate our ongoing relationship with the LA Weekly in the New Year, after determining whether or not LA Weekly is able to re-establish itself as credible, empathetic and supportive of the community it serves," Amoeba said.
LA Weekly's new owner, Semanal Media of downtown, axed more than half of the alternative weekly's staff last Wednesday.
In a notice posted on its website, Resident said: "We've removed ourselves from the Sips & Sweets event. We pride ourselves on being a home and place for artists of all kinds and can't in good faith support and contribute to a publication/platform that disrespects the vibrant culture of Los Angeles."
The #boycottlaweekly campaign has spread mostly via Twitter. Many of the paper's former reporters and editors are involved. A vocal participant is movie director Ava DuVernay, the subject of an in-depth LA Weekly profile in December 2016.
Media and entertainment reporter Diane Haithman can be reached at dhaithman@labusinessjournal.com. Follow her on Twitter @dhaithman.
For more coverage see: Massive Staff Cuts at LA Weekly, Editor Out
For reprint and licensing requests for this article, CLICK HERE.