Soon-Shiong's NantHealth Inc. to Support UCSF Breast Cancer Study
Monday, December 4, 2017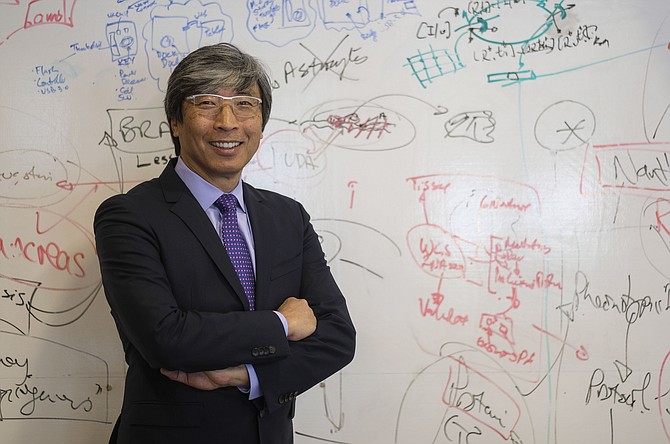 NantHealth Inc. will support University of California San Francisco breast cancer research, the company announced Monday.
Billionaire Patrick Soon-Shiong's Culver City firm will provide its GPS Cancer diagnosis regimen to UCSF free of charge as part of its medical research grant program, a spokeswoman said.
UCSF said the NantHealth backing would help it further investigate aggressive breast cancer.
"It is an exciting time for us as we embark on this partnership with Dr. Patrick Soon-Shiong and NantHealth to further investigate metastatic breast cancer," said Dr. Hope S. Rugo of the USCF Department of Medicine and director of its breast oncology clinical trials program, in a statement. "We understand that every patient responds to treatment differently, making it imperative for us to develop effective, personalized treatment options to fight stage IV breast cancer."
During the study, NantHealth and UCSF will collect tissue specimens and clinical data from patients with recurrent or metastatic breast cancer. Researchers will then examine the clinical feasibility of molecular profiling, including gene mutations, gene and protein expression in the realm of patient care.
Last year, NantHealth lost $184 million on its GPS Cancer, lauded by the company as a revolutionary tool in cancer genetics but whose sales lagged. The company's shares tumbled from $18.59 when it went public in June 2016 to $3 at Monday's market close.
NantHealth's market capitalization fell from $1.5 billion in July 2016 to $514.7 million last July, according to Business Journal list of Public Companies. It's market cap has since fallen below $325 million.
Health business reporter Dana Bartholomew can be reached at dbartholomew@labusinessjournal.com. Follow him on Twitter @_DanaBart.
For reprint and licensing requests for this article, CLICK HERE.