Wealthiest Angelenos: 48. VERA GUERIN
Monday, August 28, 2017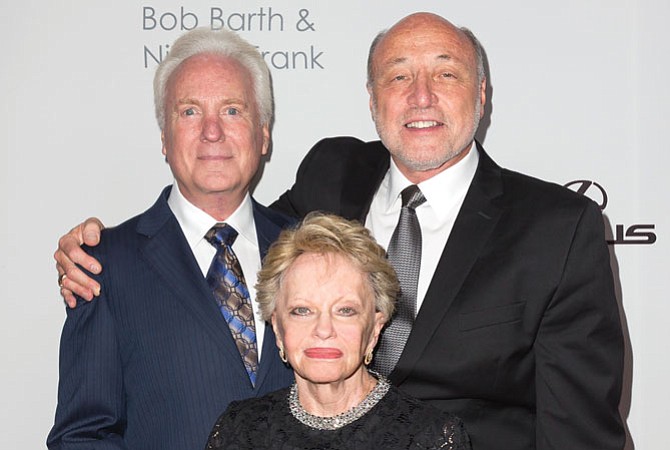 48. VERA GUERIN
THE MONEY: Guerin's wealth comes from her late father, Nathan Shapell, who left her a 43 percent stake in Shapell Industries, a homebuilding company he co-founded in 1955 with his brother David and brother-in-law Max Webb. Shapell died in 2007. The company was acquired for $1.6 billion by Pennsylvania homebuilder Toll Brothers in 2013. However, the family held on to a significant chunk of commercial real estate throughout California, which appreciated in value last year, driving up the value of Guerin's holdings.
THE BUZZ: Guerin has kept a fairly low profile since acquiring her fortune a few years ago. She sits on the board of Cedars-Sinai Medical Center, where she was chair until stepping down in March. Guerin is the only child of Nathan and Lily Shapell. Her father, uncle, and uncle-in-law built Shapell Industries into one of California's largest property developers after surviving the Holocaust. The company had developed around 70,000 houses and 7,000 apartments as of when it was acquired in 2013. The Guerin Family Pavilion opened at the Skirball Cultural Center that same year.
NET WORTH: $1.36 billion (+8.8%)
LAST YEAR: $1.25 billion
AGE: 70
RESIDENCE: Beverly Hills
SOURCE OF WEALTH: Inheritance, real estate
Return to Wealthiest Angelenos index page
For reprint and licensing requests for this article, CLICK HERE.